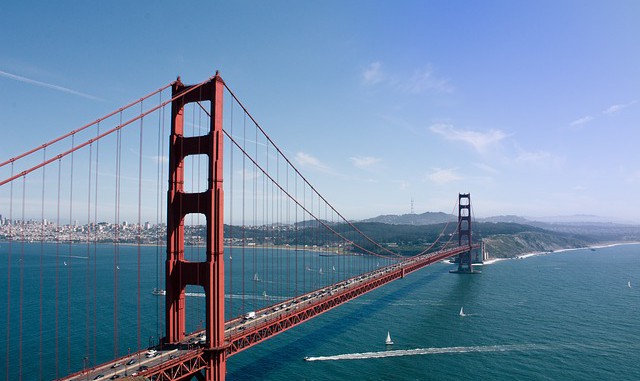 Some people move to California for the climate, some others do it for studying, becoming famous or swimming in the Ocean, but if moving to another state sounds too complicated, you should at least take a few weeks and head west, to check why so many people think of this place as an American sunny El Dorado. In this article we listed five things you must see in California, both on and off the beaten path.
 Santa Monica Pier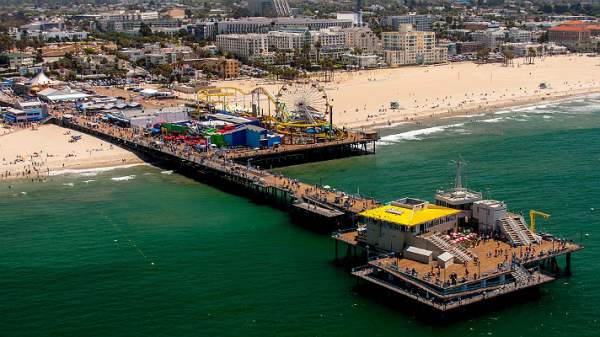 Santa Monica Pier boardwalk is the birthplace of fitness and roller-skating subcultures, as well as the famous Hot Dog on a Stick Company, which opened their first hot dog stand on Muscle Beach in 1946. This boardwalk is also an excellent place for people watching and you can also catch few fantastic Ocean views. One of the main sites of Santa Monica Pier is the old amusement park, with modest prices and a huge wheel with even better view than the pier itself. You can also find miles of nice beaches, long piers and Santa Monica aquarium.
Slab City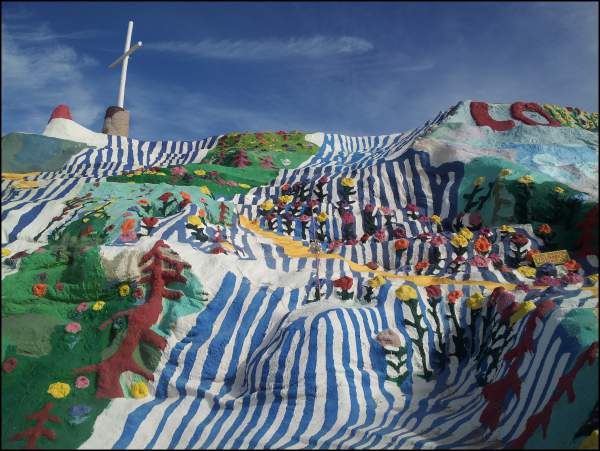 If you watched or read cult following master piece called Into the Wild, you definitely heard about Slab City. It is located in Sonoran Desert and it is the place where thousands of retired RV squatters spend their winter months. This is one of the most famous "off the beaten path" places in Cali, and it inspired many to buy an RV and start their own lifetime adventure. Most Slab City inhabitants live from welfare checks, and some of them chose this place, to run away from the digital age fuss, and go back to some happier time of their life. That's one of the main reasons why the sixties still live on the Slab City Streets, on top of the Salvation Mountain and in East Jesus sculpture garden.
Death Valley National Park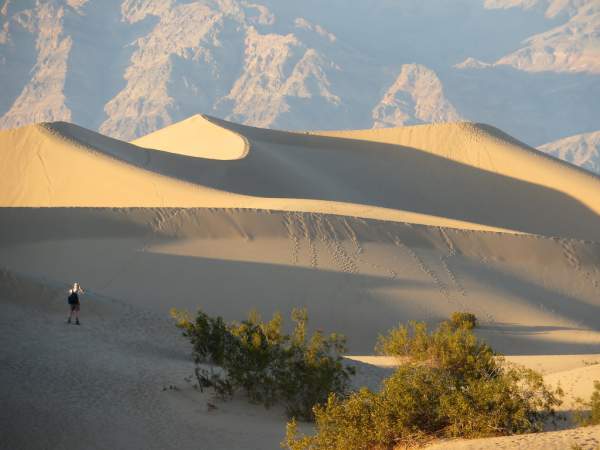 Tourists are often asking themselves, why would anyone like to go sightseeing in such an inhospitable places? … But in spite of that Death Valley is one of the most popular National Parks nationwide. It puts all Earth's geological eras on display, and represents a unique time machine that will take you through both Earth's and United States' history, from the time when pioneers took a dreadful shortcut through the Valley in an attempt to reach California's gold fields, to the arrest of notorious Manson Family on Barker Ranch, which marks the end of one of the most difficult Death Valley hiking tracks.
Golden Gate Bridge and San Francisco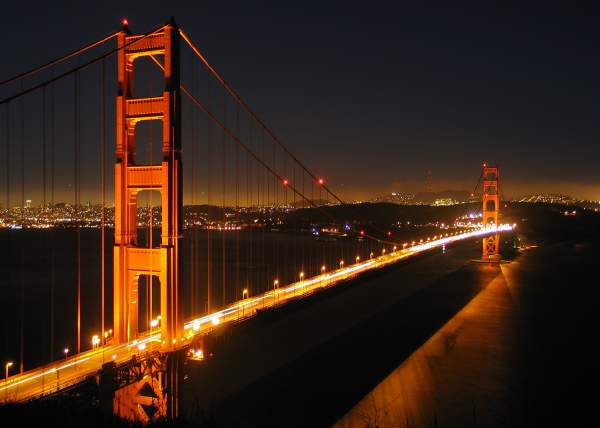 Who wouldn't like to take a photo of the most photographed bridge in the world? From whatever direction you are planning to enter San Francisco, it is always worth driving few hundred extra miles around the Bay to cross this magnificent art deco construction. When you cross the bridge it would be hard to decide what to see first in one of the most peaceful and cosmopolitan (yes, both at the same time) cities in United States. Some people head straight to Fishermen's Wharf to catch a ferry to infamous Alcatraz, others head to the biggest Chinatown on the American continent to try delicious Gong Bao Chicken, and of course there are people who can't live without Haight and Ashbury, and remembering the former glory of the most freedom-loving corner in the world.
LA Lakers Game
 If you arrived in LA hoping to met celebrities, skip wondering around Hollywood streets and head straight to the Staples Center. Lakers' games are one of the main attractions in LA and the place to see and be seen. Lakers' fame dates back to "Showtime" era with Magic Johnson and Kareem Abdul Jabbar, following the Shaq's and Brayant's creative anarchy that brought three NBA titles to City of Angels. If you want to feel the magic atmosphere of Staples Center, before you put on the purple-yellow jersey, with the number 24 on the back, don't forget to check the Lakers' schedule and book your tickets in advance.
California is a definitely the place to be, for people who enjoy vibrant city streets of Los Angeles, San Diego and cities in the Bay Area, as well as those who want to spend time in pristine wilderness of Death Valley and Lake Tahoe. It lures tourists from all around the world, and the only bad thing about this state is that one visit, is never enough.
Author:
John Stone
"John Stone is a DIY enthusiast keen on learning about new and exciting things this world has to offer. His interests include business, new technologies, travel adventures and pretty much all-things-DIY.
You can contact him on Facebook."