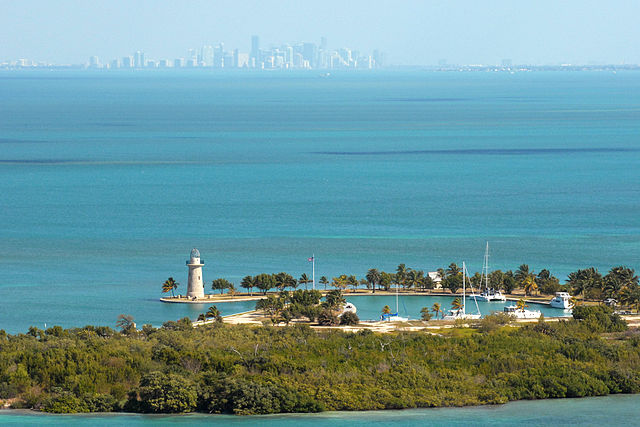 Miami in Florida is said to be one of the most popular tourist destinations in the US, and probably in the world too. This is the place where the sun shines even while the rest of the country is shivering in cold and snow. Here are some of the top things to do in Miami.
1. Have Fun in the Sun and the Beaches
Miami is the perfect getaway if you want to laze around on a beach. The most popular Miami beaches are; Bill Baggs Cape Florida State Park (site of the Cape Florida lighthouse), South Beach (where topless bathing is allowed), Virginia Key Beach, Haulover Beach and Homestead Bayfront Park and Marina. If you want to bask in the sun and the sand, going to one of these beaches should be included in your list of things to do in Miami.
2. Take a Ride into the Everglades
Miami is also a good place to visit if you want to have a close encounter with the wildlife like snakes and alligators. The place to go is the Everglades. To experience this fun and wild adventure, you need to ride a boat and make sure that you keep all your limbs inside the boat. No sense in touching the water and losing some fingers or toes.
3. Explore More Hidden Gems
Another activity that should be added in the things to do in Miami is to be daring enough to explore the other hidden gems of this Florida city. The places you can go include Stiltsville, which you can reach by riding a boat. Stiltsville is an area where shacks standing on stilts sit at the center of the shallow seagrass beds of Biscayne Bay, near Key Biscayne.
4. Enjoy a Great Time at Grapeland Water Park
If basking on the beach is not your thing and you are more incline to favor the safety of a pool, then you have a good option with the Grapeland Water Park. This water park is ideally situated near the airport and it has great features like four swimming pools, splash and play area for children, and several water slides.
5. Have the Best Time at the Rooftop Bars
If you want fresh air and looking at the city skyline, then you should include a visit to one of the many rooftop bars on your list of things to do in Miami. What else can be more relaxing than to be able to simply enjoy the night away on a nightlife adventure? You must know though that the rooftop bars are not just open at night time. You can enjoy this activity at all hours of the day. This means that you can have Bacardi Mojito any time you want; you wouldn't have to wait until the sun sets.
6. Go Museum Hopping
Museums are always among the top attractions of any city. And people really do go to them, not just to learn about the city's history but also to admire the artifacts on display. When in Miami, your museum choices are plenty, from local to international, classic to modern. The best museums in Miami include; History Miami, Coral Gables Museum and Jewish Museum of Florida.
Author:
Tajirul Haque
Tajirul Haque is a travel enthusiast and freelance travel writer on Upwork. Having written hundreds of travel articles on so many travel destinations around the world for his clients, Tajirul started Top Travel Lists back in September 2014. Travel writing is his passion and he always loves to write about a new destination as it allows him to know about more beautiful places the planet has to offer. He is always available for freelance travel writing opportunities.