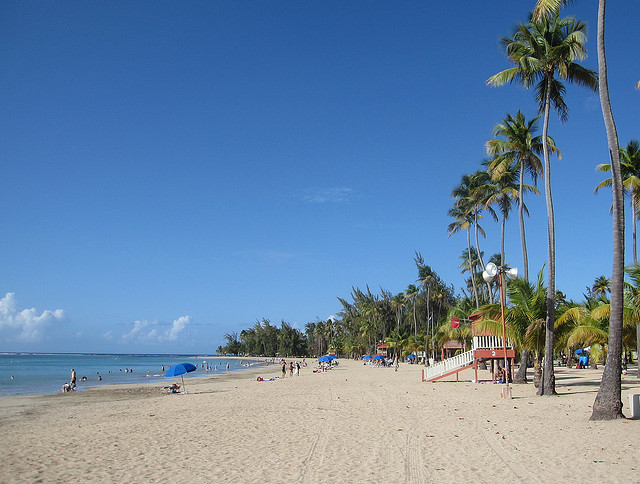 Puerto Rico is a good place to visit for people who are longing for continuous supply of sunshine. It is an archipelago with tropical climate and some of its best attractions are the beaches and the turquoise waters. The best things to do in Puerto Rico include swimming, sun bathing, snorkeling, strolling and partying all night long. Here are more details on some top things to do:
Beach Hopping
One of the top things to do in Puerto Rico includes beach hopping and you will surely enjoy each attraction being offered. This destination is best known to tourists for its tranquil offshore islands and sparkling sandy beaches.
For single travelers, Ocean Park is the best beach to go. It is specifically adult-oriented and the activities you can do here include swimming, kite surfing, and of course, meeting single and available people.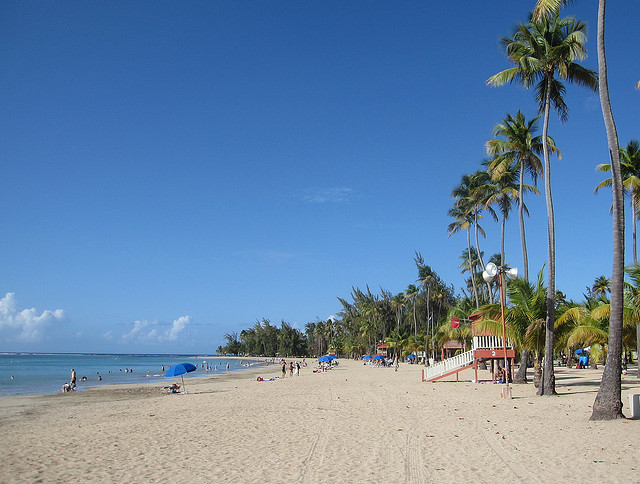 The Luquillo Beach, which is located 48 km from San Juan, offers clear blue waters and better white sands than Ocean Park. It is the most ideal beach for families. The crystal-clear lagoon is highly protected by coral reefs, making it very safe for children to go swimming.
If swimming is really your main target for the things to do in Puerto Rico, then you need to add heading off to Pine Grove beach on your list. It is a crescent, white, sandy beach with tranquil, turquoise water that are highly protected from usually rough and vicious Atlantic current by offshore reef. Aside from swimming, tourists also come here to surf or learn to surf, as the waves here are not too big but very well formed.
Other beaches you can go hopping to include; the Flamenco Beach, Boqueron Beach, Rincon, Pine Grove, Las Paldas, La Jungla, Seven Seas, and El Convento.
Visiting the Old Town
Old San Juan is a very popular town and visiting it should be included in your list of things to do in Puerto Rico. Viejo San Juan is a small town that boasts of everything you could ever look for in a Spanish-colonized town. The best places to visit here include the historical sites of Fort San Cristobal, Fort El Moro, the Princess Walk and Museum Casa Blanca.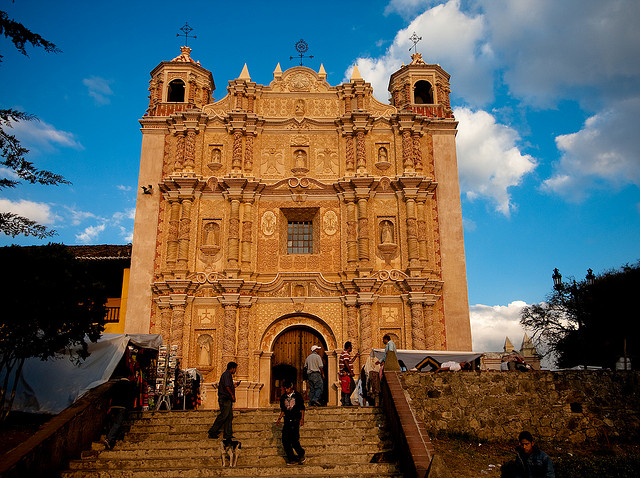 If you want to see and experience the life of its locals, you should go to the two main plazas, the Plaza Colon and the Plaza De Armas. These two plazas are always filled with activities, children playing, local vendors and residents demonstrating community plays and sports.
Old San Juan is indeed a must-see place if you decide to visit Puerto Rico. Your visit here wouldn't be complete without experiencing this small, yet lively town.
Conclusion:
Puerto Rico is home to some of the best beaches in the world and it boasts a culture-rich Spanish-colonized old town, the Old San Juan. If you want to enjoy an all-year round sunshine doing all the possible beach-side activities you can think about, Puerto Rico is indeed a great destination to go. There are several things to do in Puerto Rico and surely wouldn't get bored even if you stay awake until the wee hours of the morning.
Author:
Tajirul Haque
Tajirul Haque is a travel enthusiast and freelance travel writer on Upwork. Having written hundreds of travel articles on so many travel destinations around the world for his clients, Tajirul started Top Travel Lists back in September 2014. Travel writing is his passion and he always loves to write about a new destination as it allows him to know about more beautiful places the planet has to offer. He is always available for freelance travel writing opportunities.