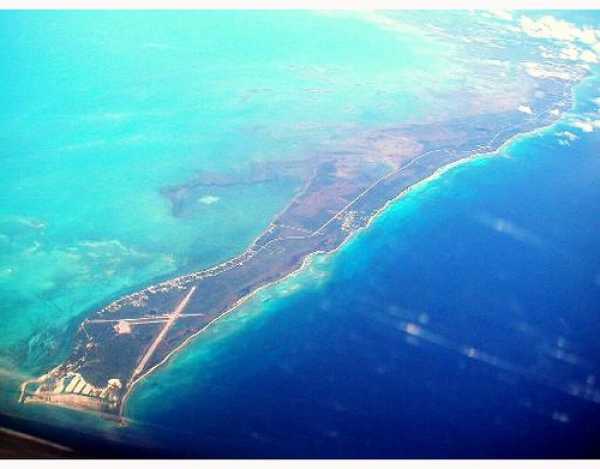 Sponsored Post:
Grand Bahama Island is the northernmost of the islands of the Bahamas, and the closest major island to the United States, a mere 56 miles off the coast of Florida. It is the fourth largest island in the Bahamas island chain of approximately 700 islands and 2,400 cays. The island is 95 miles long and there are hidden gems and off the beaten path adventures from one end to the other! Here are the 5 top things to do on Grand Bahama Island:
1. Take a Grand Bahama Nature Tour Jeep Safari –
It's a great way to explore Grand Bahama's flora and fauna and absorb the island's history and culture at leisure. A convoy of four-by-four open top Jeeps are led by an experienced island guide who gives instructions and information over each vehicle's radio. The tour follows along a scenic coastal trail and concludes with the highlight – is the excursions to Lucayan National Park, where visitors climb into the bat-inhabited Lucayan caves, enjoy a light picnic lunch, and relax at the breathtaking Gold Rock Beach.
2. Kayaking through Gold Rock Creek –
A truly exceptional way to experience the natural beauty of Grand Bahama is by kayak, a mode of transportation ideally suited for exploring the many mangrove swamps and creeks of the island's north shore.The includes a nature walk through the Lucayan National Park and Caves and kayaking through the quiet waters of Gold Rock Creek – a pristine mangrove environment and a habitat for bird and marine life.
3. Deadman's Reef at Paradise Cove, West Grand Bahama

Snorkel out just a little ways from shore and you are bound to see rays, turtles and amazing corals and varieties of sea life like large barracuda, butterfly fish, schools of sergeant majors, parrot fish, trumpet fish, tangs, yellow tail snapper, trigger fish, angel fish, as well as elk horn and brain corals. Day pass also includes kayaks, paddle boards, lounge chair and more.
4. Stingray Feeding Excursion at West End –
A truly unique experience and one not normally found outside of the Cayman Islands. Take a short boat ride to a deserted island and spend the day interacting with these amazing creatures right in their own habitat.
5. Bahamian Native Fishing Adventure in West End –
A kid and family favorite where guests can participate in a 4 hours guided fishing excursion to the reefs located near Old Bahama Bay. You'll be taken to various areas and learn the native way of harvesting conch, lobster, and fish.  Once you've had your fill of hunting and exploring, you will be taken to a private island where we will demonstrate the techniques of "Cracking" and skinning the conch and preparing the fish and lobster. (Catch can be taken to the chefs at Teasers to be prepared at an additional cost.)
How to get to Grand Bahamas Island
Travelers can get to the island by air via Grand Bahama Island International Airport in Freeport. Private boats can also enter via the marina at Old Bahama Bay, an official Port of Entry with on-site customs and immigration. The private airport in West End (MTGW) re-opened in June 2014. Fast ferries also run from South Florida into the Freeport Cruise Port.
Where to stay in Grand Bahamas Island
Feel like you are truly at home and relaxed by staying in a private villa during your stay on Grand Bahama. Homes and villas of all types, and budgets, are available on the island from vacation villas near the tourist center and golf courses, to fishermen's cottages in Bootle Bay to waterfront villas in West End where you can take advantage of full resort amenities like sailing, snorkeling, kayaking, paddle boards and more – at no additional cost. The largest selection of island homes and villas can be found through Grand Bahama Villa Rentals.
Author:
Tajirul Haque
Tajirul Haque is a travel enthusiast and freelance travel writer on Upwork. Having written hundreds of travel articles on so many travel destinations around the world for his clients, Tajirul started Top Travel Lists back in September 2014. Travel writing is his passion and he always loves to write about a new destination as it allows him to know about more beautiful places the planet has to offer. He is always available for freelance travel writing opportunities.