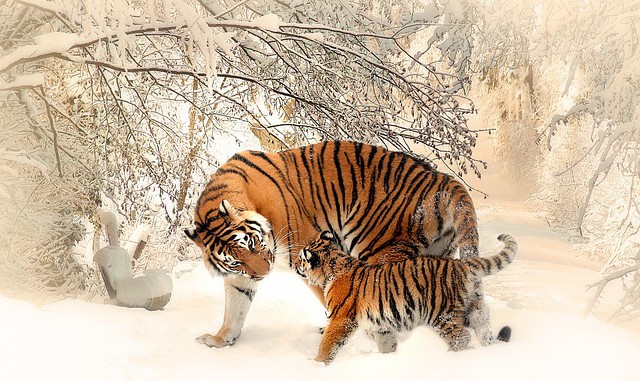 There is something about watching the wildlife in their natural environment that allows us to unwind tremendously from the busy lives that we live. The feeling is so relaxing and exciting at the same time that those who goes on a wildlife holiday falls in love with it. There are many fascinating places where you can see the animals roaming, playing and feeding. Every wildlife break location is unique and endowed with its own beauty. But we have come up with 7 amazing wildlife break locations that will surely give you the memory of a lifetime.
Watching orangutans in Borneo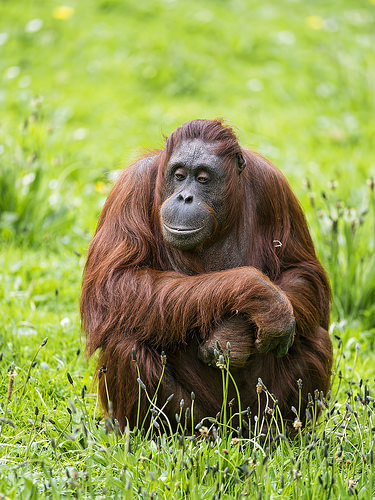 Orangutans are a fascinating breed of creatures that are now endangered. Watching one can be the experience of a lifetime. Today, only a very small fraction of orangutan habitat land remain. These large creatures are truly magical and make for a very popular wildlife watching activity. Borneo of Malaysia has the largest orangutan collection in the world and can be the perfect wildlife break destination.
Tracking wildlife in the jungle of Corcovado
Filled with fascinating old forests, wet forests, cloud forests and mangrove swamps the wildlife environment in the jungle of Corcovado is the perfect definition of wild. It is located on the Osa Peninsula in the southwest corner of Costa Rica. Filled with a wide array of tropical wildlife such as Red Macaws, boa constrictor, tapirs, red-eyed tree frogs and various species of monkeys, this place is jam packed with excitement at every corner.
Tiger safaris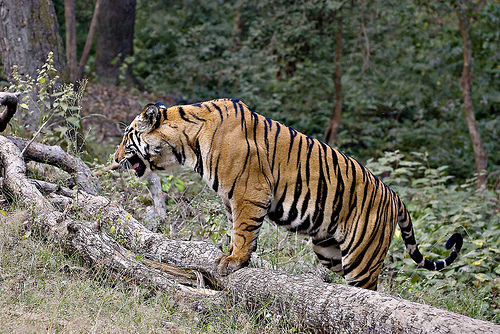 Tigers are among the most lucrative, exotic and to some extent, endangered animals in the world. Few countries like India and Nepal has taken great measures to create some intriguing tiger reserves. They are using many innovative approaches to protect the tigers within their national reserves. There are great places to go on some tiger safaris. You can partake in such a captivating adventure in BandhavgarhKanha, and Ranthambore of India and in Chitwan and Bardia of Nepal.
Galapagos Islands
Galapagos Islands are fascinating places to see some extraordinary animal in their natural setting. There is plenty to see in these vast geographically diverse lands. Famous Charles Darwin himself became an appreciator of these islands as he founded his theory of evolution by studying the wildlife here. You can walk among birds and animals who are unafraid of humans and are seen nowhere else. A truly spectacular experience.
Arctic Polar bears
Polar bears are without any doubt among the endangered wildlife of the world. Great measures are being taken to preserve these great animals. Seeing the bears hunt and roam around in a really cold setting, create the adventure opportunity of a life time. In most cases your tour will be accompanied by wildlife experts, scientists and conservationists. An arctic cruise holiday in the icy lands will change the way you know the world.
Tracking Gorillas in Rwanda and Uganda
Not to start the argument whether we really have evolved from them but watching Gorillas is often considered to be one of the most exotic wildlife viewing experience ever. There isn't many people who are not intimidated by their gigantic size. But at the same time people exclaim at their gracious and calm manner. It often feels like watching our own past. Watching mountain gorillas in the Bwindi Forest of Uganda and in the Virunga Mountains of Rwanda is among the most popular Gorilla tracking activities.
Seeing the Big Five on an African Safari
Nowhere on earth do you get a varied wildlife viewing experience like in Africa. You can go on a jeep ride in east Africa following the great migration across savannah. In Botswana and Zambia you will also be able to step down from your vehicle to see the most desired big five (lion, elephant, buffalo, leopard, and black rhino). But don't miss out on hippos, hyenas or zebras. The bush walk with an expert guide can be the most thrilling experience of your life.
Author:
Tajirul Haque
Tajirul Haque is a travel enthusiast and freelance travel writer on Upwork. Having written hundreds of travel articles on so many travel destinations around the world for his clients, Tajirul started Top Travel Lists back in September 2014. Travel writing is his passion and he always loves to write about a new destination as it allows him to know about more beautiful places the planet has to offer. He is always available for freelance travel writing opportunities.