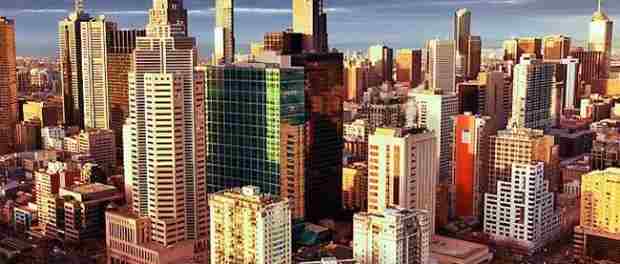 Darwin, in Northern Australia is a city that offers several options for every kind of tourist. There are cultural attractions like Litchfield National park and Kakadu, as well as awesome chance for adventure and fun experiences with the crocodiles. To ensure that you will have a truly wonderful vacation, you may want to check out these top things to do in Darwin.
1. Be Brave Enough to Experience the Cage of Death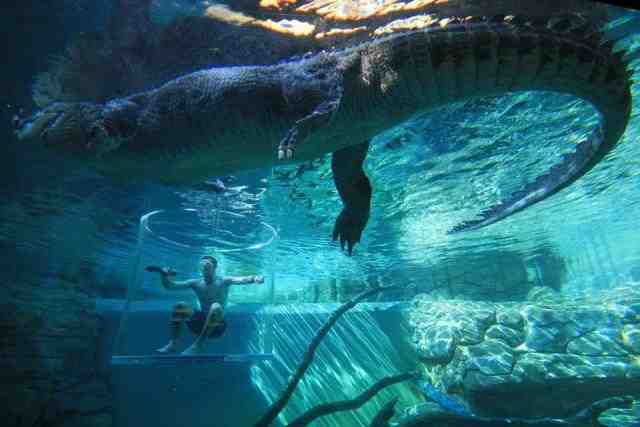 The Cage of Death is Australia's sole crocodile dive and you can have a close encounter with the crocodiles for 15 minutes while inside a safe enclosure. This is definitely a once-in-a-lifetime experience that you should include in your list of things to do in Darwin. The crocodiles in this attraction are said to be the largest saltwater ones, which means that you will really get the chance to be up close and personal with creatures that look a bit prehistoric.
2. Indulge in Mouthwatering Gourmet Cruise
Darwin is said to have the best sunsets and what better way to watch them than while you are delicious gourmet meal on a cruise. The cruise usually lasts for two and a half hours and you get to enjoy the most magnificent sunset views, sparkling wine, a smorgasbord of unique NT delights.
3. Relax and Enjoy your Day at the Litchfield National Park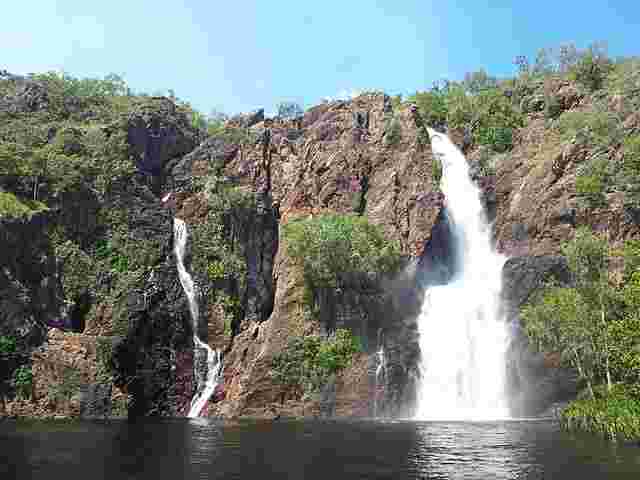 You can have a full day's relaxation when visit the Litchfield National Park located at the center of the Northern Territory. This park is best known for the remarkably unique rock formations, as well as cascading waterfalls (Wangi, Tolmer and Florence), rich greenery, the historically rich town of Batchelor , and several charming little cafes.
4. Experience Kakadu National Park in the Most Fascinating Ways
Another good way to relax and enjoy your Darwin holiday is to visit the Kakadu National Park. Just like the Litchfield National Park, a Kakadu visit should be one of the items listed on your things to do in Darwin. Highlights of your Kakadu tour may include; a cruise through Yellow Water Billabong, exploration of the rich culture and nature offerings, and a Warradjan Aboriginal Cultural Centre visit.
5. Learn More about Aboriginal History and Culture in Tiwi Islands
In Tiwi Islands, you get to see traditional aboriginal arts and crafts, visit the exceptional Tiwi Catholic Church, engage in traditional aboriginal ceremonies, discover fascinating rituals, and enjoy a taste of the billy tea. The Tiwi Islands inhabitants are indeed some of the most interesting people. They can really make your visit worthwhile as they do their smoking ceremony and totem dancing. To complete your Tiwi Islands tour, you could learn about traditional bush medicines and bush tucker.
6. Get Enchanted with the Best Man-Made Lake in Northern Territory
Lake Alexander may not be made by nature, but it is one of the best attractions in the Northern Territory and visiting this place should be included on your list of things to do in Darwin. The lake was opened officially for public enjoyment in 1991 and it was named after Darwin's Lord Mayor, Alec Fong Lim.
Author:
Tajirul Haque
Tajirul Haque is a travel enthusiast and freelance travel writer on Upwork. Having written hundreds of travel articles on so many travel destinations around the world for his clients, Tajirul started Top Travel Lists back in September 2014. Travel writing is his passion and he always loves to write about a new destination as it allows him to know about more beautiful places the planet has to offer. He is always available for freelance travel writing opportunities.