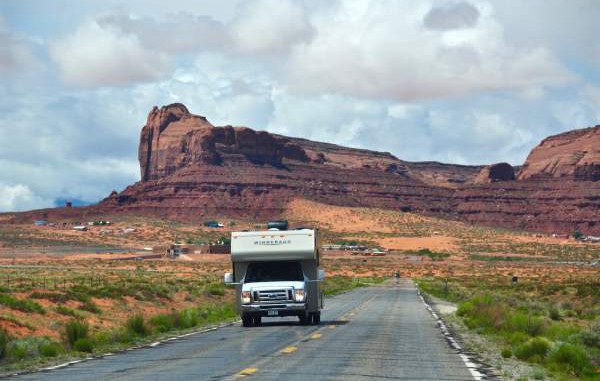 What is the purpose of a vacation, if not to unwind and provide yourself with a change of scenery. However, a trip into the wild in your RV is filled with far more experience and adventure. Should you opt for this way of travelling, though, you need to make yourself aware of the fact that it's going to take a whole lot of planning and preparation, with the addition of the fact that you'll need to keep your eyes open at all times, while you remain watchful of all the potential threats.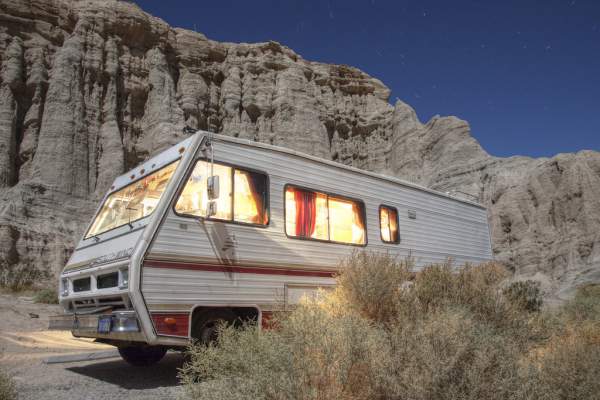 Locations
Crater Lake National Park – Southern Oregon has a lot to offer, but perhaps the most breathtaking site to visit is its enormous water-filled crater. 1,900 feet deep, this lake is filled with rainwater and snow only. This national park has two campgrounds to offer: Big Pines RV Park, with access to electric hookups and water, and a more impromptu Crater Lake RV Park, which is somewhat more primitive, yet offers a more spiritual adventure.
Columbia River – This is a perfect place to enjoy a wonderful sunset. Covering roughly 1,200 miles, this river stretches through Oregon, Washington, as well as a part of Canada. In addition to simply camping, this RV hotspot offers hiking trails and plenty of kayak rentals. We advise you to opt for one of these three camping spots: Columbia River RV Park in Portland, the nearby Columbia Riverfront RV Park, or the Rufus RV Park.
South Padre Island – If you want to go to a warmer spot, where you can take a dip while moving from one RV camp spot to another, this RV island might be a perfect thing for you. In the Gulf of Mexico, lies a long barrier island of South Padre, just to the very south of Texas. There are more than 600 RV camping grounds at the Isla Blanca Park. Some of other equally beautiful spots include South Padre Island KOA and Andy Bowie Park.
Boyd's Key West Campground – Key West is pretty much set at the end of the road. This town at the very bottom of the gulf of Florida is a beautiful, warm place to enjoy. Activities such as snorkeling, fishing, as well as lounging are more than available here. Do not miss out on a chance to enjoy the Sunny state, in the best possible way – camping.
Camping Essentials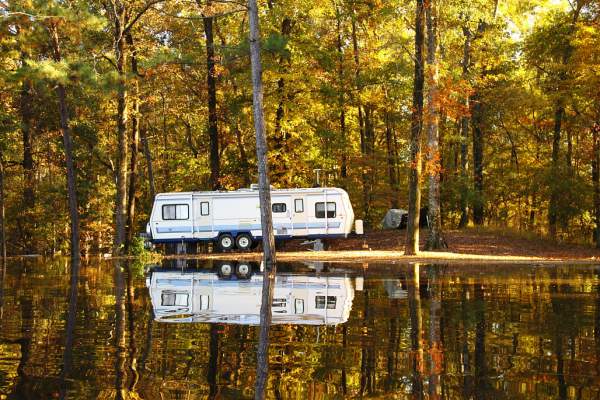 If you are serious about your camping trip, you'll have to do a tad more of preparing and planning, than you would for your regular vacation trip. Here are some of the essentials, which you undoubtedly will need:
GPS – it might be true that the invention of GPS has made us less orientable, but it is a cold-hard fact that you can't even go to an out of town visit to your grandmother, without using this useful gadget.
Recovery Strap – Tow trucks aren't exactly famous for arriving in a timely fashion. Additionally, a recovery strap may even end up literally saving your life! This is why it is regarded as the most foundational of essentials.
A spare fuel tank – You never know when you might need this one. You can easily find a cheap diesel fuel tank for sale on many websites available all around the Internet
Wheel chocks – You need to be able to stabilize your vehicle at all times.
Awning – you never know where the road will take you, and you wouldn't want to spend a warm, sunny day inside your RV, just because you haven't been able to find yourself a shaded spot, now would you?
Going for an RV adventure is a unique way to spend your vacation. Although it requires planning and investment, you can rest assured that you will not regret this inspiring kind of a trip.
Author:
John Stone
"John Stone is a DIY enthusiast keen on learning about new and exciting things this world has to offer. His interests include business, new technologies, travel adventures and pretty much all-things-DIY.
You can contact him on Facebook."