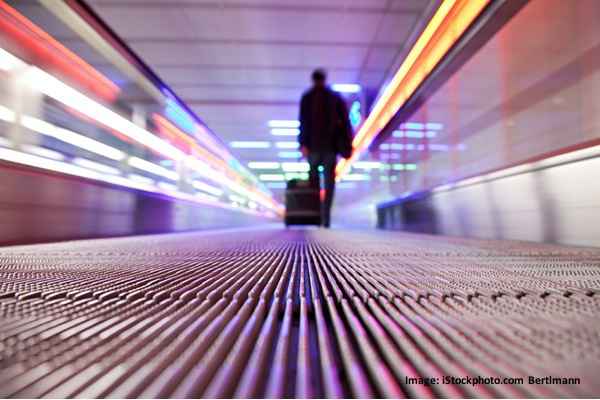 If you are traveling internationally for quite a long time, then you must know the best ways of making your travel safe, sound and enjoyable because your past experiences make it easier for you to manage things ideally. But if it is the first time you are traveling abroad, then, maybe you are worried about many things. Here is a list of top international travel tips that should help you avoid unexpected situations while traveling.
International Travel Tips: Packing

Packing is one of the key activities that a traveler must do carefully to ensure he or she doesn't feel he or she left something important. What to pack and what not to pack is a universal dilemma when packing for international travel. Here are some key international travel tips for packing:
1. Different airlines have different sets of guidelines on the number of luggage that can be carried for free. So, you need to make sure you know the rules of the airline you choose to travel to avoid paying extra charges.
2. As leaving out something important can cost you lots of hardship, taking something that you don't really need can give you some hardship as well. So, make sure you take your time deciding what the things that you can't live without are. Women sometime tend to take their entire beauty products in the packs. Some may take more clothes than what can be good enough. Make sure you keep your luggage as small as what is ideal for you do handle.
3. Although people are very careful about packing necessary documents in the right bags, still there is a chance you would be missing one such document. Keeping backups by scanning your passport, paper tickets and other such documents can save you from unexpected situation and enable you to find a solution. And make sure you save those scanned copies of documents in your web based mails. Before leaving your home, make sure you double check the documents are all with you.
4. It is a good idea not to pack your jewelry and valuables as tourists are regular targets for thieves and your luggage can be lost in transit as well. Not wearing jewelries and not carrying too many valuables can be good for you while trying to bargain with the locals of the country you are traveling. Very often, locals try to charge extra bucks from travelers and you maybe one such traveler when you look like a million bucks.
5. But still there will be some valuables such as credit cards, traveller's cheques cash, bank cards that you must carry with you. Try to split those valuables in different bags, pockets and wallets. So, if you are robbed, and any of your bags or language still remains with you, you won't be strapped for cash.
6. Sometimes your luggage can be lost in transit and you may have to keep wearing a single dress for a long time. So, packing an extra set of clothes with your carry-on bag can save you from such an uncomfortable situation.
7. Keep some snacks in your carry-on bag as well because at times finding an ideal restaurant which sells the foods you like might be challenge.
8. Try not to pack the products that you can buy in the country or city you are traveling. This should make your luggage at least a little more comfortable to carry.
9. It is always a good idea to use plastic bags to pack certain items such as toiletries to counter any leaking. Packing different items such as shorts, t-shirts, underwear etc in different plastic bags before putting into your suitcase can be beneficial in multiple ways. This can help you find specific items when you search for and help you save a lot of time reorganizing your clothes. Again, if you are to unpack your bags during checkups, it should be easier for you to repack your items into the suitcase.
10. When traveling with others, try to split clothes in different bags or suitcases especially if you have multiple stopovers. Sometimes one suitcase might be lost in transit and airlines usually do not compensate for lost baggage for the 24-48 hours. So, splitting clothes in multiple luggage can help and make sure none of your company run out of clothes to wear if certain bag is lost.
International Travel Tips: Safety
Wherever you go, somewhere in your country or abroad, safety should be of utmost priority to you. Here are some international travel tips for safety for travelers of all ages:
11. Make sure you check-in with your insurance carrier and doctor before you travel. Make sure and double check that you have all the essential prescriptions and have the proper vaccinations. Ask your insurance service provider if the insurance policy covers emergencies while staying abroad or not. And if it doesn't cover, consider adding extra insurance.
12.Make sure you always have an extra copy of your passport. If by any chance you lose your passport, it might help you prove your citizenship and get back to your country.
13. Make sure you register with your country's embassy. If there is any problem or notice for tourists from your country, the embassy will easily contact you. Again, make sure you take contact numbers of your country's embassy in case you face any problem that the embassy can easily solve.
14. When you stay abroad, make sure you don't look like a tourist. If you look like a tourist, you might be the target for thefts and robbing. Not looking like a tourist while traveling is not always very easy as well.
15.Do enough of local research before you go. When you know at least a little about the culture, laws and customs of the country you are visiting, it should be easier for you to cope up with. Make sure you check if there is any travel alert in the country you are going to travel.
16. Make sure you take your hotel room's keys with you even when you go to spa or pool. Double check the windows and doors before you go out every time to ensure you do not incidentally keep any open.
International Travel Tips: Money
17. Make sure you know the current exchange rates between the currency of your country and that of the country you are going to travel. Not doing the necessary calculations before leaving might cause you run out of money while staying abroad.
18. Make sure you have enough cash in hand and enough fund in your credit card. Also make sure your credit card will work in the country you are going to travel. Make sure you have enough of local cash in hand to pay for your transportation and foods.
International Travel Tips: Electronics
Electronics and gadgets are parts of our life and it's almost impossible to live a day without these. Here are some helpful international travel tips to make sure you have all functioning electronics and gadgets.
19. Keep multiple charger with you to ensure you can use the time you stay at your hotel to charge your electronics. Also try to bring a charger adapter because different countries have different sizes of plugs and voltage. This will ensure you never find your iPhone or iPod run out of charge.
20. Make sure you activate your mobile phone's global capabilities. Most modern mobile phones offer so many different apps to help travelers solve many of the problems.
Hope these international travel tips help you plan your trip and execute things as per your plan to ensure your trip will be safe, sound and enjoyable.
Author:
Tajirul Haque
Tajirul Haque is a travel enthusiast and freelance travel writer on Upwork. Having written hundreds of travel articles on so many travel destinations around the world for his clients, Tajirul started Top Travel Lists back in September 2014. Travel writing is his passion and he always loves to write about a new destination as it allows him to know about more beautiful places the planet has to offer. He is always available for freelance travel writing opportunities.