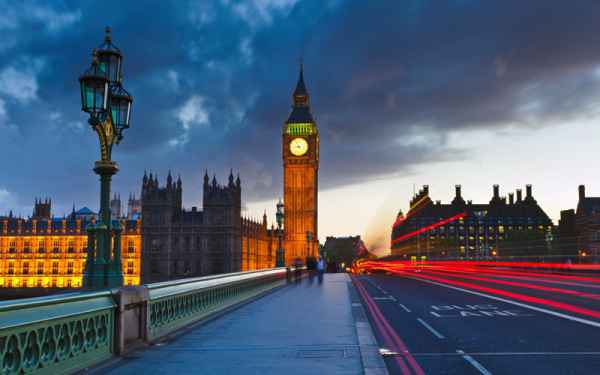 As one of the biggest and busiest metropolises in the world, London is a highly-rated tourist destination. In fact, in 2014 it ranked as the most visited city on earth. However, the capital of the United Kingdom has a reputation for being a rather expensive destination.
The good news is, if you still want to head to London to explore the city's history, attractions, amazing dining and exciting pub culture, with a little effort you can explore this top destination on only $20 a day. Read ahead to find out how to feel like a VIP traveler in London while spending almost no money at all!
Lodging – Skip the Hotels, Find a Home
 The cheapest hotels in London will rarely run under $100 a night, and even hostels charge about $30 per stay. So if you have a $20 a day budget, forget booking a hotel and get creative with your stay, using the following websites.
Couchsurfing.com – This is the largest and most reliable site when it comes to finding accommodation on the road. Sign up for the site and search for homes and apartments available in London. Locals (usually fellow travelers interested in meeting people from all over the world) will list their guest rooms and living rooms so tourists can crash there. If you do an extensive search, many times you will be able to find beautiful, centrally located apartments available. Simply contact the hosts and arrange your stay. This way, you not only get free accommodation, but a local who can point you towards authentic attractions and experiences in London.
MindMyHouse.com – This website connects house sitters all over the world with homeowners in need of that service. Sign up and find a homeowner looking for a caretaker for their home or pet while they are away. On this site, you will need to apply for the ability to home sit, so it is a little tougher to find a place to stay, but pretty much all the accommodations are high-end. For the most part, people who have enough money to hire a house sitter have luxurious, comfortable homes for you to enjoy.
 Sightseeing – Explore London for Free
 If you are looking for ways to spend a day in London, the good news is that many of the city's top attractions are low cost or entirely free.
Museums – If you're a history buff, you can learn all about the city's long past without spending a dime. The Museum of London, the British History Museum, and the Natural History Museum are all free. To get a dose of high-end art and culture, head to the Tate Modern and The National Gallery, or indulge your intellectual side at the Science Museum.

Markets – On Sundays, sellers set up markets almost everywhere around London. Stroll through and window shop at the Camden Market, the Flower Market, and the Portobello Market. You can often find great deals, so you can pick up one or two items without going over budget.

Iconic Buildings – Visit Big Ben and marvel at the iconic clock tower's architecture, and walk past neighboring Parliament at no cost at all. Head to Buckingham Palace to gaze at the home base of British royalty; try to get there around 11:30 AM to observe the changing of the guards. If you are willing to bend the truth a little, you can see Westminster Abbey for free, as long as you go on a Sunday and say you are there for worship.

Stroll and Relax in Style – Walk on the famous Strand, one of the wealthiest streets in London, also considered one of the most beautiful streets in the world. People watch in Covent Garden to observe the buskers, musicians, and stall sellers, and then head into one of the garden's pubs or coffee shops for a relaxing drink. If you've just left Buckingham Palace, another good option is to walk down The Mall to arrive at the regal monuments of Trafalgar Square.
Transportation – Never Take a Taxi
 Taxis charge extremely high prices in London, and it is like that even just one ride will put you over your $20 a day limit. Thankfully, there are plenty of other ways to get around the city.
Take "The Tube" – London's underground is one of the cheapest and most efficient forms of transportation available in the city. If you buy an Oyster Card beforehand to ride the Tube, you will only pay a fee equivalent to $3 per ride.

Walk! – There is so much to explore in London that walking is the only way to truly make sure you don't miss anything. The area around the Thames is quite walkable and boasts a lot of attractions. If you want some tips on where to go, pick up a free map of walking routes at any London tourist information shop.

Don't Forget the Night Bus – The only downside to the Tube is that it shuts down around 12:30 AM. On the plus side, there are night buses running all over the city that only charge $3 per ride. Get a map of their routes so you don't have to worry about heading home late!
 Dining – Asian Cuisine & Local Treats
Most five star restaurants in London will easily set you back around $100, but there are plenty of delicious dining options at rock bottom prices as well. Many restaurants serving local favorites and Asian dishes charge cheap prices in London, and still manage to service rich meals that leave their customers satisfied. Some of the best affordable options are below, but also check out this great TimeOut article for a full list of dining options on a budget.
Mandalay – Located on Edgeware Road, the Mandalay restaurant serves a wonderful selection of Burmese-inspired cuisine, including plenty of curries and noodle dishes. Visit the restaurant for both lunch and dinner; you can order a set 3-course lunch for only $9, or stop by here at night and order a main course for only $7 to $12.
Jerk City – This Caribbean restaurant near Tottenham Court offers a rich selection of spicy and seasoned meats and fish. A main course will only set you back around $9 to $13.
Hornbeam Café – For vegetarian travelers, the Hornbeam Café has all the vegetarian and vegan options you could ever want at unimaginably cheap prices. You will find all the main courses on the lunch menu in the $5 to $8 price range.
Herman Ze German – If you happen to be exploring London's Chinatown, stop by this amazing gourmet hot dog restaurant that has perfect the German sausage dish and pay only $5 to $14 for a fully satisfying meal.
Delhi Grill – Embrace the cuisine of one of London's largest immigrant populations at the Delhi Grill. Head to the Islington neighborhood and indulge in full-flavored Indian cuisine for only $5 to $14.
Nightlife – Plan Ahead & Check Happy Hours
No matter where you are in the world, a night out on the town will probably empty your wallet for the day. Alcohol is expensive, and most clubs charge a fee just to get in the front door. However, with a little planning, you can enjoy great dancing and classic English pubs without going over your $20 limit.
Sign Up in Advance for Clubs – Before you go out dancing in London, check if the club you're interested in will sign you up on a guest list or give you an entry pass if you call ahead. Many clubs will let you in for free if you have signed up beforehand, or at the very least will give you a discounted ticket at around $7.
Hit the Pubs at Happy Hour – Check out London's classic beer bars during happy hour, which usually lasts from 4 to 7 PM at most establishments, and you will find great deals. Many bars will only charge you $3 for a bottle of beer during their happy hour times.
J D Wetherspoon Bars – This chain of pubs throughout the UK believes in low prices and long hours. If you want to celebrate your London vacation all night long without spending more than $20 all day, find the nearest J D Wetherspoon bar and grab a drink.
This list should have given you some ideas of how to plan a perfect, budget-friendly stay in London without missing out on any of the local attractions and lifestyle. The keys to having a good time and living like royalty without paying the price are always creativity and research. So take some care when planning your visit, follow our recommendations, and your stay in London will be cheap and fabulous!
Author:
Tajirul Haque
Tajirul Haque is a travel enthusiast and freelance travel writer on Upwork. Having written hundreds of travel articles on so many travel destinations around the world for his clients, Tajirul started Top Travel Lists back in September 2014. Travel writing is his passion and he always loves to write about a new destination as it allows him to know about more beautiful places the planet has to offer. He is always available for freelance travel writing opportunities.