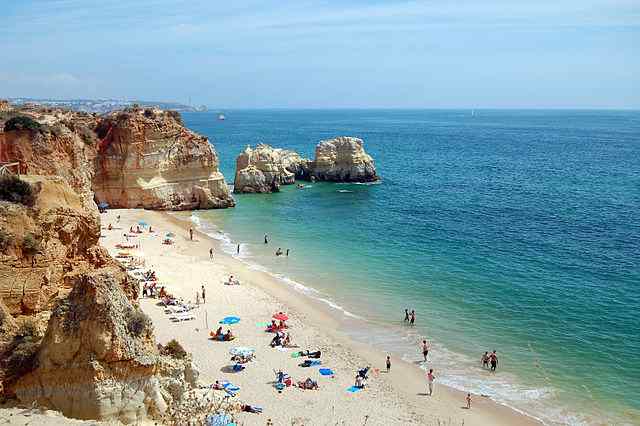 The land of Portugal offers the everlasting tranquility of nature and the warmth and vibrancy of a joyous culture to the visitors. Whether you are looking for thrills and excitement or a peaceful holiday, Portugal has a lot in storage to blow your mind. From never ending tranquil seas to green mountains and rippling countryside, the landscapes in Portugal are simply heavenly. You will not find too many countries that offer such varied experiences and delights. Here are a few top reasons to visit Portugal.
01. Stunning Beaches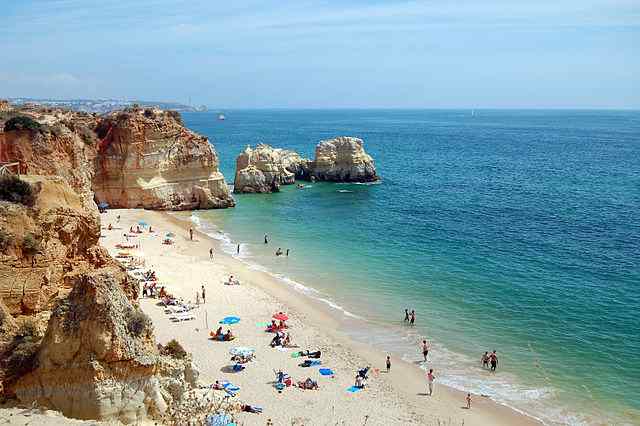 The beaches in Portugal are among its greatest highlights and they are very impressive and easy to fall in love with. With calm and clear tranquil water, each beach in Portugal may seem more beautiful than the other one. Covered with pure white sands and sometimes black sands, the beaches are absolutely stunning and will provide you a sunny day not to be forgotten soon.
02. Spectacular Landscapes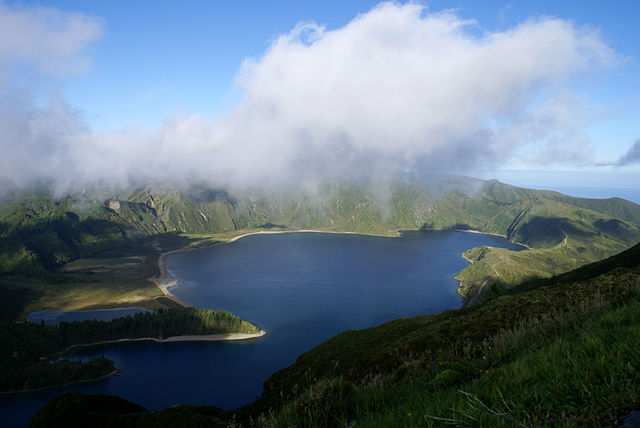 With a postcard like view in almost every corner, the landscapes in Portugal are diverse and vibrant. From the sandy beaches to the green mountains and peaceful countryside the gorgeous sceneries, the landscapes are simply spectacular. The volcanic islands with its amazing waterfalls and caves create some breathtaking sights for tourists from around the world.
03. Rich Cuisines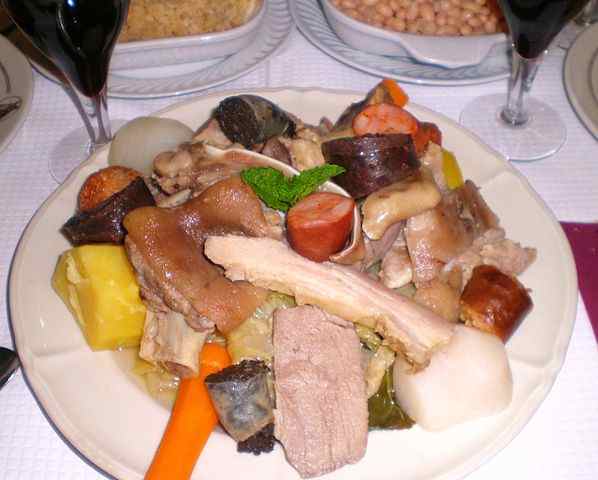 The seafood of Portugal is absolutely glorious and unforgettable. You will find all kinds of seafood in Portugal starting from fresh fish to octopus. The country boasts of taste and flavors that have been perfected for many generations. You will taste potatoes and passion fruit like you have never tasted before.
04. Mild Weather
The weather in Portugal is very charming and perfect for touring around and surely is one of the top reasons to visit Portugal for many tourists . It is never too hot or too cold. During the summer, the temperature remains around 28 degrees Celsius and in the winter near 15 degree Celsius. You will enjoy the magnificent nature of Portugal in a fascinating setting without being much tired at all.
05. Colorful and Exciting Nightlife
The nightlife in Portugal is quite exotic and exclusive. Its major cities have numerous dance clubs, bars and restaurants that earned it the reputation of a great party destination. Porto and Lisbon are the two major cities where you will enjoy a thrilling and exciting nightlife.
06. Sea Excursions
In Portugal, you can experience water excursions like never before. Enjoy the cool breeze as you lie down on the upper deck of yachts and watch some charming dolphins in the middle of tranquil aqua waters. Or, dive off the fascinating rocky cliffs for an unforgettable adventure. You can go scuba diving and jet skiing and get a rare glimpse of a whale.
07. Wonderful People and Remarkable Culture
The people of Portugal are lively, warm, and adventurous. It is only fitting that they have given birth to a very attractive culture of great music and artistic values. Beautiful blue paintings on white tile are the signature Portugal artwork.
08. Superb Caves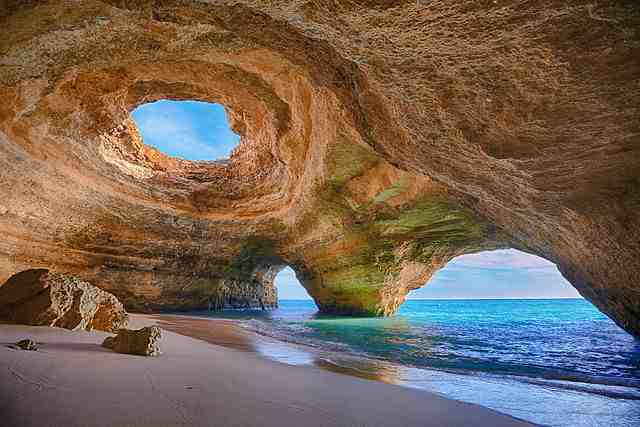 The caves in Portugal are absolute spenders of nature. These caves were created by volcanic eruptions and are home to many intriguing life forms. The ocean waves crushing down on the cave walls are a sight for the sore eyes, making the caves one of the top reasons to visit Portugal.
09. Affordability
Portugal prides itself in being one of the most inexpensive travel destinations in Europe. You will get to have top class accommodation in Portugal in the same cost that will give you a mid-class accommodation at best in the other countries of Europe. Buying one day or multiple day city passes will save you money. Such a great tourist destination in such a low cost is very appreciable indeed.
Please let us know your reasons to visit Portugal in the comment section.
Author:
Tajirul Haque
Tajirul Haque is a travel enthusiast and freelance travel writer on Upwork. Having written hundreds of travel articles on so many travel destinations around the world for his clients, Tajirul started Top Travel Lists back in September 2014. Travel writing is his passion and he always loves to write about a new destination as it allows him to know about more beautiful places the planet has to offer. He is always available for freelance travel writing opportunities.