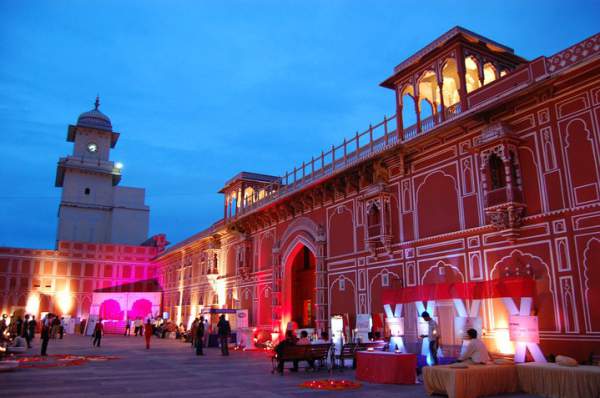 Jaipur, also known as Pink city for the color of its buildings and walls, is home to a great number of tourist attractions which you can't afford to miss in a tour of India. Especially its heritage sites are must-visit attractions if you are to have a complete understanding of the architectural heritage of India. Rajasthan is regarded as the most flamboyant state in India and Jaipur being its capital and containing the most number of popular attractions is an enthralling place to have some unforgettable experiences. Here are 10 of the top things to do in Jaipur we recommend you to take part in your trip to India:
Get To Know the Royal Past of Jaipur at the City Palace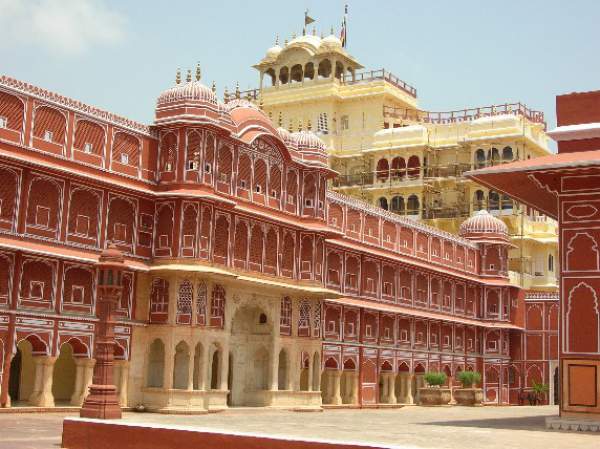 Visiting the magnificent City Place in Jaipur, you will understand why its royal family was one of the richest royal families in India. Located right in the center of the old city, the complex includes buildings, gardens, courtyards, a museum and an art gallery. Spending around an hour in the complex, you can observe a striking blend of Rajasthani and Mughal architecture.  The exquisite Peacock Gate is an alluring display of workmanship featuring bright peacocks. You can find some interesting displays of old Indian weapons and royal costumes in the museum and art gallery. Thus, paying a visit to the City Palace is one of the must-do things to do in Jaipur.
Behold the Fascinating Facade of the Palace of the Winds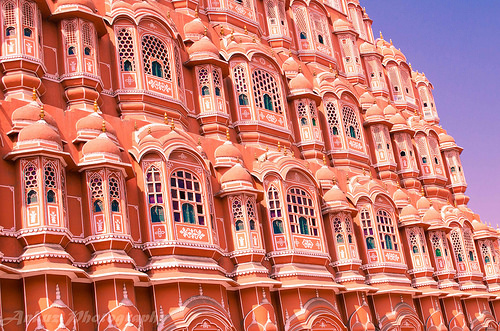 Located next to the City Palace, Hawa Mahal, also known as the Palace of the Winds, is the most recognizable monument in Jaipur. This five-storied semi-octagonal monument contains 152 windows. The view of the building is simply stunning. The building was built by Maharaja Sawai Pratap Singh in 1799 to allow royal ladies watch and enjoy the surrounding views as it overlooks the main street of the lively old city. You can expect to have a perfect panoramic view of the city from the top of the building.
Pay a Visit to Amber Fort and Palace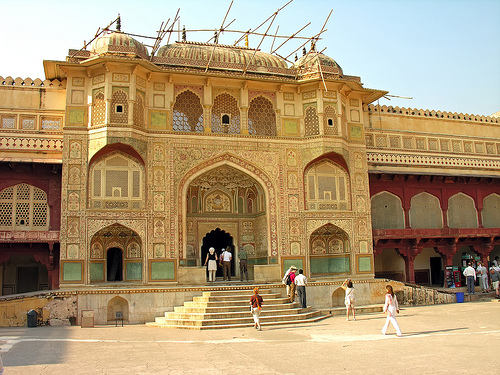 As mentioned above, Jaipur has limitless number of heritage sites and Amber Fort and Palace are among some of the most notable ones. Just an half an hour drive from the main city center, the magnificent Amber Fort is set on a hilltop overlooking the nearly Maota Lake. Before the Jaiour city was constructed, this fort and palace was the home of the Rajput Royalty. It includes wonderful temples, gardens, halls and palaces. You can also visit the nearby Anokhi Museum as well.
Find and Explore the Other Notable Forts in Jaipur
Amber fort is always one of the top attractions in Jaipur but Jaipur has many other notable forts as well. Jaigarh Fort and Nahargarh Fort are among the other most notable ones. Jaigarh Fort particularly is of great interest to military lovers as it has world's largest cannon on wheel. But an interesting fact is that that cannon has never been fired. On the other hand, Nahargarh Fort, also called as Tiger Fort, is placed on the rugged Aravali hills. The famous Indian Film Rang De Basanti was filmed here. The most suitable time to visit this fort is at sunset or at night.
Spend Some Time in Government Central (Albert Hall) Museum
Located south of old Jaipur, Albert Hall was constructed based on the model of renowned Victoria and Albert Museum in London. And it always worth your time to pay a short visit to check out the arts and crafts, paintings, woodcarvings, consumes, and portraits of local longs.
Visit the Prominent Galtaji Temple
Located some 10km away from the main city center, Galtaji Temple is a prominent hindu temple in Jaipur. It is also known as Monkey Temple as several tribes of monkeys are found around the temple. The holy water tanks, fresh water springs and beautiful trees around the temple create a wonderful environment. The temple is a great example of super Rajput architecture.
Watch a Hindi Movie at Rajmandir Cinema
After visiting so many heritage sites, it can be a great idea to watch a Hindi Movie at the beautiful Rajmandir Cinema hall which is located on Bhagwan Das road. It is known often called as "the pride of Asia". It can surely be a perfect place to enjoy a Hindi movie.
Go Shopping and Collect Souvenir
If you are someone who loves shopping every place you visit, Jaipur is not going to disappoint you. The new town of Jaipur has plenty of modern shopping malls and you can buy some modern and traditional Indian dresses from these malls. You can find some exclusive collection of precious gemstones, silver jewelry, textiles, blue pottery, and bangles in the most popular shopping spots in Jaipur.
Enjoy the Rajasthani Cuisine
Enjoying the delectable Rajasthani Cuisine is always among the top things to do in Jaipur. Foods are everywhere in Jaipur and you can find limitless variety. So, taste something new and fall in love with Rajasthani food. Most importantly do not forget to grab a bite of Daa Baati Choorma from any local restaurant.
Enjoy the Rustic Rajasthani Melody
Music is always one of the most important parts of Indian culture and almost all the state has its own tone and melody. So, make sure you stop wherever you find an opportunity to hear some rustic Rajasthani melody and enjoy your time.
These are our top things to do in Jaipur. We are sure you will love to do every of these things and comment your experience under this post.
Author:
Tajirul Haque
Tajirul Haque is a travel enthusiast and freelance travel writer on Upwork. Having written hundreds of travel articles on so many travel destinations around the world for his clients, Tajirul started Top Travel Lists back in September 2014. Travel writing is his passion and he always loves to write about a new destination as it allows him to know about more beautiful places the planet has to offer. He is always available for freelance travel writing opportunities.