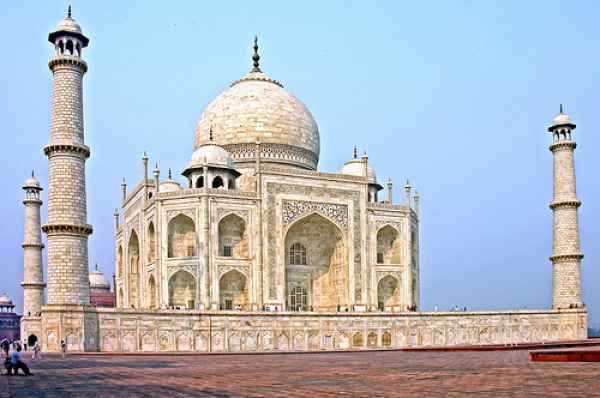 India, the 7th largest country of the planet, boasts of a great number of world-class tourist destinations. More than 1 billion inhabitants of this beautiful country are divided into more than 2000 ethnic groups and speak more than 200 languages. Because of its population and size, India possesses an endless range of cultures, diverse landscapes, archeological sites, and exotic cities. If you ever plan on visiting India, this list of top 10 places to visit in India should help you decide the destinations you are going to cover in your trip to India.
10. DELHI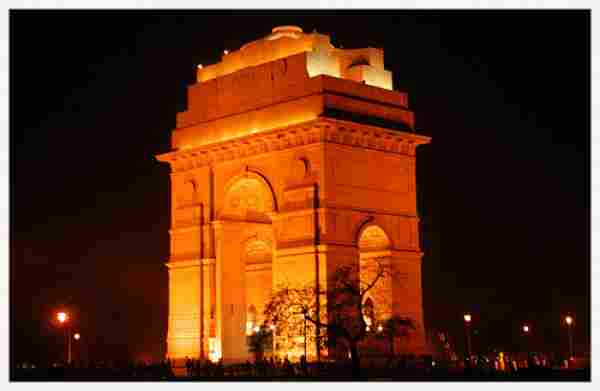 Delhi, known to be one of the historic capitals in the world, actually is home to some of the most attractive tourist destinations in India. That is why Dehli quite easily makes this list of top ten places to visit in India. Planned and laid out by British architect Edwin Lutyens, Delhi comprises of attractions ranging from the India Gate which is the national monument of India, the Bahai house also better known as the Lotus Temple, Jama Masjid- the chief mosque in India, Rashtrapati Bhavan which is the official residence of the President to Qutab Minar which now holds a place in UNESCO's World Heritage list. The other popular Dehli attractions include Bahai (Lotus) Temple, Gandhi Smriti, Lodi Gardens, Humayun's Tomb, Swaminarayan Akshardham, Chandni Chowk, and Red Fort. The contrast between Old and New Delhi is something that you should not miss identifying too.
 9. VARANASI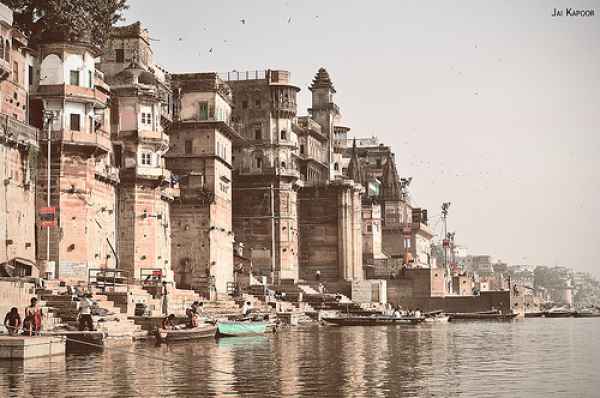 Situated on the banks of the majestic River Ganges, Varanasi is a sacred place for Hindus, Buddhists and Jains. It is regarded as one of the oldest inhabited cities in the world. In fact, it is claimed to be the oldest city in the entire world. Varanasi epitomizes different aspects of India. The entire scene of pilgrims offering worships and doing their devotions is a very overwhelming sight. The whole scenario during the sunrise and the sunset worship is probably one of the most remarkable sights to see in Varanasi. Therefore, Varanasi is mostly crowded by religious and pious tourists from across the world. The most popular tourist attractions in Varanasi include Banaras Ghats, Dasaswamedh Ghat, Sarnath, Kedar Ghat, Sarnath Archaeological Excavation Area, Assi Ghat, New Vishwanath Temple, Golden Temple (Kashi Vishwanath), and Monkey Temple (Durga Temple).
8. DARJEELING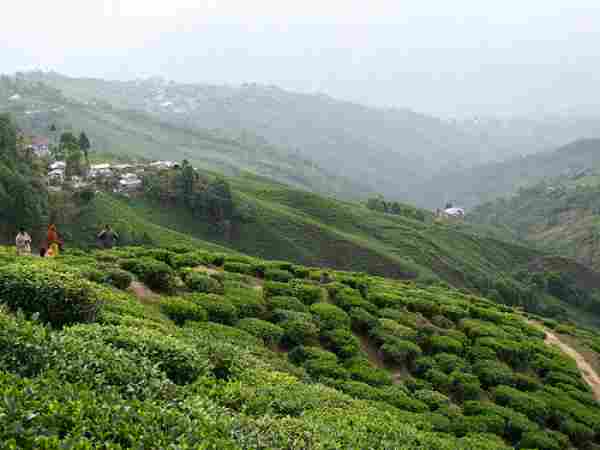 Darjeeling, famously known as the "Queen of Hills" ranges at a height of approximately 2134 meters above the sea level and lies in the midst of the high ranging mountains. Darjeeling is popular for the aromatic tea it offers which is exported to different parts of the globe. Besides, one cannot stop admiring the view of Kanchenjunga, the third highest peak in the whole world. The popular tourist attractions in Darjeeling include Tiger Hill, Padmaja Naidu Himalayan Zoological Park, and Dhirdham Temple. But the thing that no single tourist misses experiencing while visiting Darjeeling is riding Darjeeling Himalayan Railway. All these tourist destinations make Darjeeling one of the top places to visit in India.
7. AMRITSAR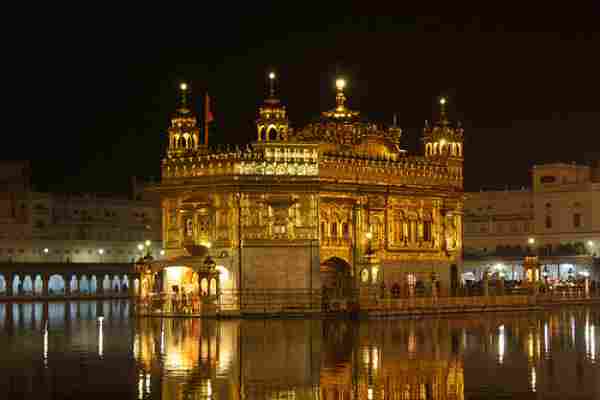 Amritsar is mainly famous for Harmandir Sahib, prominently known as the Golden temple. The temple is one of the most significant religious places in India. The construction initially began by Guru RamdasJi in 16th century and ended in the 19th century. The upper floors and the walls of the temple were covered with gold by Maharaja Ranjit Singh. The spectacular temple is thronged by thousands of pilgrims round the year. Sikhism as a religion has evolved here and became one of the most popular religions in India. The other major tourist attractions that help Amritsar becoming one of the top ten places to visit in India include Tarn Taran Sahib, Akal Takht, Gurudwara Bir Baba Budha Sahib, Goindwal Sahib, and Durgiana Temple.
6. KERELA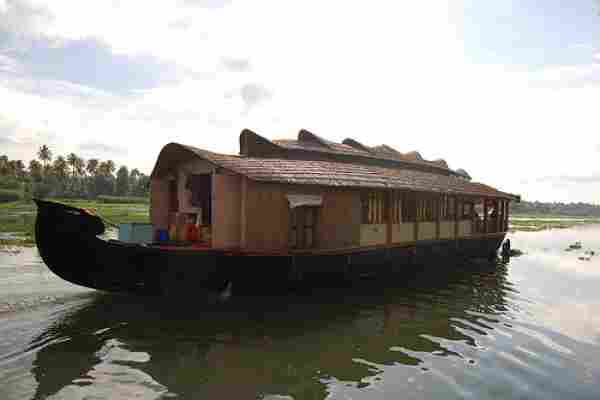 The Indian state of Kerela boasts of enchanting backwaters which is basically a chain of lagoons which lie parallel to the Arabian Sea. They are home to a number of unique species such as crabs, grogs and mudskippers, water birds, turtles etc. Currently, living in the houseboats in Kerela is perhaps the most common activity amongst tourists. These houseboats have gradually converted themselves into floating hotels and become immensely popular among both local and international tourists. The mesmerizing waterfalls and the hilly stations too make Kerela one of the most popular places to visit in India.
5. JAIPUR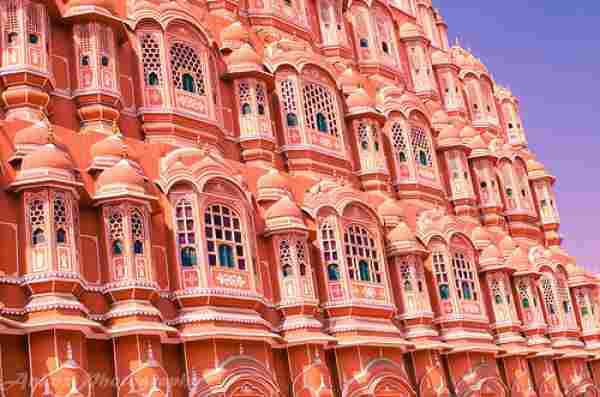 Located in the heart of Rajasthan, Jaipur have a rich cultural heritage to back upon and is dominated largely by artistic traditions of the state. The famous "Hawa Mahal" in Jaipur, mostly known as the "Palace of Winds", designed as the crown of Lord Krishna, is indeed a beautiful construction which attracts the attentions of thousands of tourists from all across the world. The other popular Jaipur attractions include City Palace, Amber Fort and Palace, Jaigarh Fort, Nahargarh Fort, Galta Monkey Temple, Jantar Mantar Observatory, Government Central (Albert Hall) Museum, and Elefantastic. These archeological sites make Jaipur one of the best places to visit in India.
4. KANYAKUMARI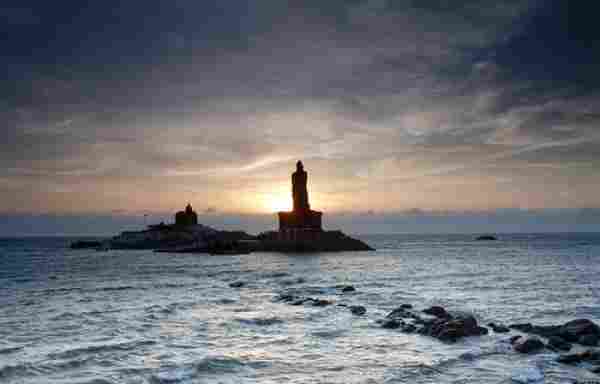 Kanyakumari, also famously known as the Cape Comorin, is a place where magnanimous water bodies such as Indian Ocean, Arabian Sea and Bay of Bengal merge together. The sight itself is indeed awe-striking. People gather in large numbers to see the spectacular view of the darkening horizon. The sunset especially is a striking view in comparison to the sunrise and witnessing that view it is a must for every tourist visiting Kanyakumari. Beside this, other most popular tourist destinations in Kanyakumari include Vivekananda Rock Memorial, Tiruchendur Temple, Thiruvalluvar Statue, and Courtallam Falls.
3. GOA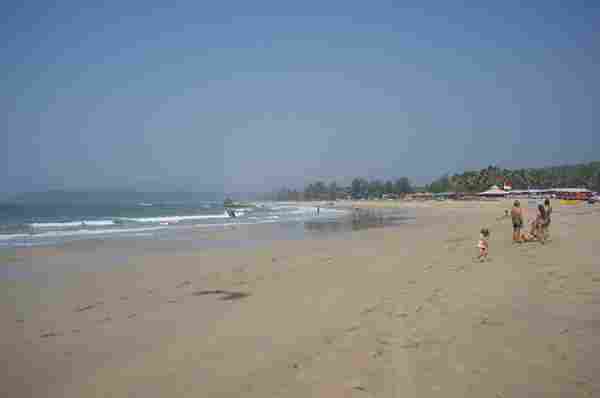 Goa, the smallest state of India, surely makes the one of the top three places to visit in India list made in any website or blog you will find online. It offers exotic beaches, beautiful sunset views, and coconut palms.Your trip to India must be declared incomplete if you miss visiting the most popular beaches in Goa. You would find an endless variety of Indian foods around all the Goa beaches along with endless number of beach sports such as surfing, beach volleyball, beach handball, beach polo, and so on. The most visited Goa beaches include Mandrem Beach, Agonda Beach, Baga Beach, Candolim Beach, and Cavelossim Beach. Goa is not limited to beaches only. It has a good number of famous forts, museums, and other tourist attractions such as Basilica of Bom Jesus, Shantadurga Temple, St. Alex Church, Fontainhas, and Dudhsagar Falls.
2. KASHMIR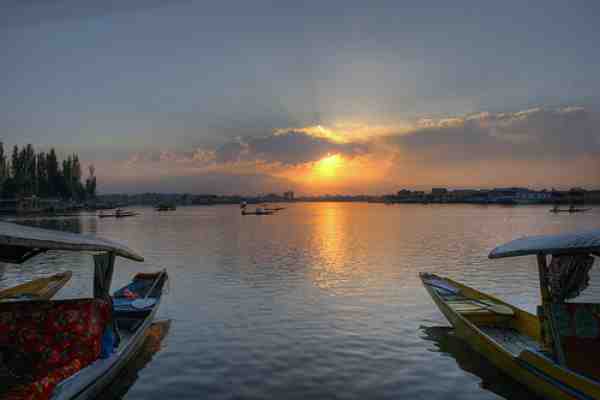 Commonly known as the Paradise on Earth, Kashmir is incomparable to other places to visit in India. Its snow clad mountain peaks, gushing waterfalls, Alpine villages, beautiful lush green valleys and other natural attractions make it one of the top places to visit in India. Beholding the beauty of Dal Lake is one of the never miss experiences in Kashmir. The other major attractions in Kashmir include Sonmarg, Gulmarg, Srinagar, Pehelgam, Shankracharya and the list continues. Kashmir is also the home to Himalayan Ranges which make it more beautiful than ever. So, while making a list of top places to visit in India, nobody can leave Kashmir out.
1. AGRA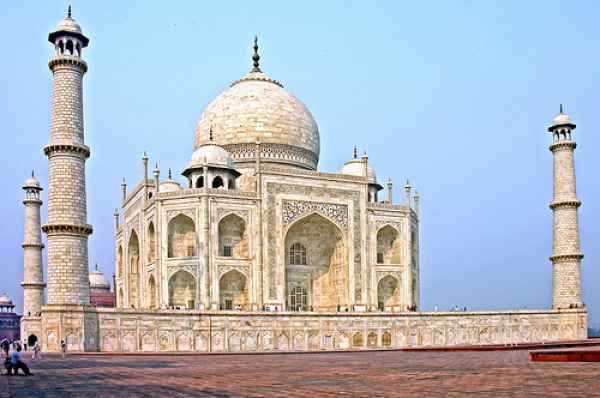 Agra, the most visited city in India, is home to one of the eternal symbols of love; TajMahal. It is a white marble dome shaped mausoleum which is also included amongst the Seven Wonders of the World. It was constructed on the orders of a Mughal Emperor Shah Jahan in memory of his beloved wife. It is the most sought after tourist attractions in the whole India and one of the bests in the world. The other popular Agra attractions include Agra Fort, Fatehpur Sikri, Tomb of Akbar, Jama Masjid, and Mehtab Bagh. You would never find a single tourist visiting India and missing out Agra. So, Agra makes the top of our list of top places to visit in India.
Author:
Tajirul Haque
Tajirul Haque is a travel enthusiast and freelance travel writer on Upwork. Having written hundreds of travel articles on so many travel destinations around the world for his clients, Tajirul started Top Travel Lists back in September 2014. Travel writing is his passion and he always loves to write about a new destination as it allows him to know about more beautiful places the planet has to offer. He is always available for freelance travel writing opportunities.