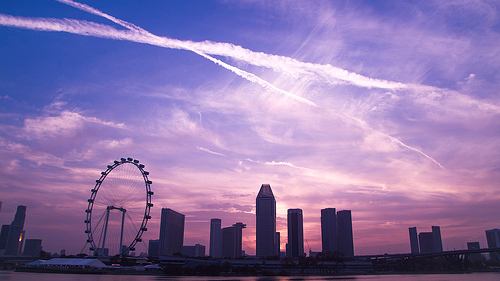 Singapore, a vibrant and rich collection of people, cultures, traditions, and natural beauties, lies in the heart of the South East Asia. Since its independence from Malaysia in 1965, Singapore has experienced the fastest growth in Asia. Once known as the jewel of the British Empire, Singapore has always been an attractive and desirable land for tourists from around the world. Some splendid scenic landmarks, a warm tropical climate and remarkable botanical precincts make this a very popular tourist destination. Here are some of the top things to do in Singapore:
1. Ride an elephant at the Singapore Zoo
Displaying Over 3000 animals from 315 different species animals in a carefully designed natural offset, the Singapore Zoo is a very popular place to visit in Singapore. This one of the most visited places in Singapore and guarantees an awesome family trip.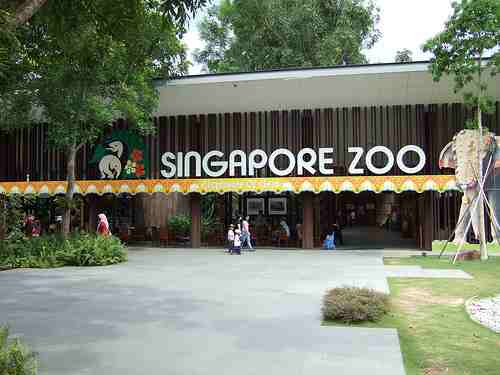 Many animal exhibitions, rides and shows take place around the clock to entertain the tourists, making a visit to this zoo one of the top things to do in Singapore if you have kids with you.
2. Catch a flamingo dance show at the Jurong Bird Park
Located very close to the Singapore Zoo is the Jurong Bird Park, one of the world's largest bird collections in a magnificent natural setting.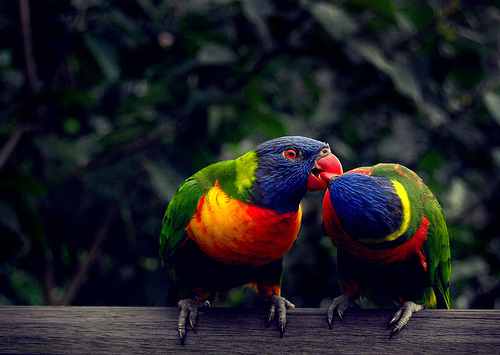 Designed to be a safe habitant for over 380 species of birds, this park is vibrant and colorful world of feathers. With its own research and breeding center, Jurong Bird Park is a paradise for the bird lovers.
3. Ride the night train in Night Safari
The Night Safari is the first Nocturnal zoo ever built and a very popular tourist attraction in Singapore. A train ride will take you through carefully fabricated landscapes with varied geographical touch and offer you a glimpse into the night lives of some exotic animals. It houses some threatened species and carefully attends to their captive breeding. This is one of the top things to do in Singapore.
4. Go round in the Singapore Flyer
The giant Ferris wheel named "The Singapore flyer" is the largest observation wheel in Asia. Reaching a height of 541 feet, the giant wheel holds 28 air-conditioned and deluxe capsules, each capable of carrying 28 passengers.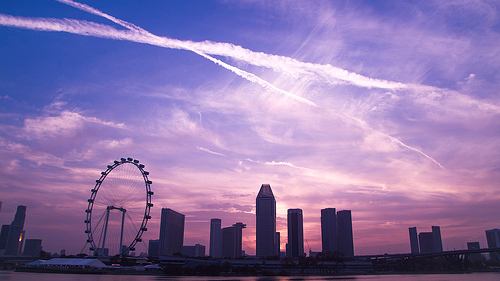 From the top you can get a wonderful view of the entire Singapore city and on a clear day, well into the parts of Malaysia and Indonesia. Thus, visiting this place is one of the top things to do in Singapore.
5. Fly with superman in a Singapore cable car
The Singapore cable cars offer you an amazing trip over this awesome island city. The cars travel from the peak of Mount Faber all the way to the resort island of Sentosa while giving a fantastic Arial view of the city and the harbor, making a visit there one of the most popular things to do in Singapore. See the delight in your children's face as they see figures of their favorite superheroes flying with them.
6. Blend in with nature at the Singapore Botanical Gardens
Singapore Botanical garden is wonderful tourist destination containing more than 1000 different types of plants and trees. An orchid garden dazzling with sparkling colors, a small area of rain-forest, a few peaceful lakes and water streams will offer a blissful sightseeing experience to the visitors.
7. A visit to the National Museum of Singapore
The national museum of Singapore is well known for its brave ongoing attempt at changing the contemporary museum culture. This oldest museum in Singapore hosts some very creative and exceptional programs of exhibitions and festivals to entertain the audience with a complete understanding of a given subject such as history, art, food, fashion etc. This place is a testament to the modern views of knowledge and education.
8. Walk down the alleys of the City Quarters of Singapore
The city quarters in Singapore are a great place to obtain a taste of the varied cultures that live within. Representing the Indian culture are a few beautiful temples and mosques. Stores and Houses fabulously decorated with red lamps in the streets of china town and Arabian clothes and handicrafts at the Arab streets exhibits an Asia inside Singapore.
These are some of the most popular and top things t do in Singapore. I hope this list will help you plan your trip to Singapore.
Author:
Tajirul Haque
Tajirul Haque is a travel enthusiast and freelance travel writer on Upwork. Having written hundreds of travel articles on so many travel destinations around the world for his clients, Tajirul started Top Travel Lists back in September 2014. Travel writing is his passion and he always loves to write about a new destination as it allows him to know about more beautiful places the planet has to offer. He is always available for freelance travel writing opportunities.