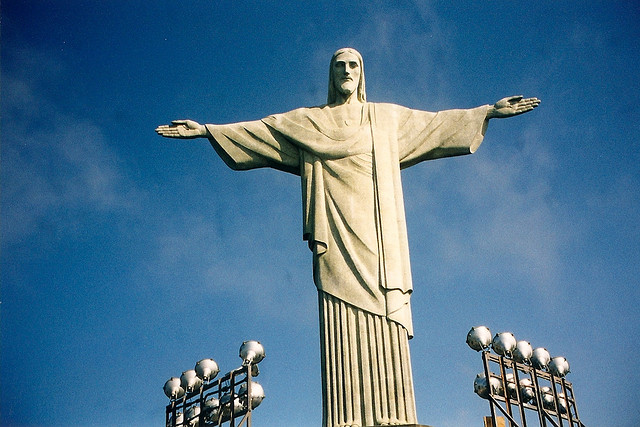 Rio de Janeiro is aptly called "Cidade Maravilhosa" (marvelous city), because it boasts of great sandy beaches, picturesque harbor, soaring mountains and other sights and attractions definitely worth experiencing. It is Brazil's second largest city and is considered as one of the world's most marvelous natural metropolis. For the best things to do in Rio de Janeiro, you should try the following activities.
1. Visit the Tijuca National Park
The Tijuca National park is one of the world's largest forests in an urban location. The park is composed mostly of mountainous landscape with the Pico da Tijuca (the city's highest peak) made accessible for hiking. On top of this mountain, you have the best views of the city and the Guanabara Bay. Other attractions include the Cascatinha Waterfall and Mayrink Chapel.
2. Watch Football Games at the Maracana Stadium
Football is Brazil's main sports and when in Rio de Janeiro, you could best enjoy watching it at the Macarana Stadium. This stadium was able to hold about 200,000 people during its 1950 opening. The capacity though was reduced recently due to safety considerations. For the 2014 World Cup, the stadium was rebuilt partially so that it can hold up to 80,000 people. The renovations made the Maracana Stadium as South America's largest sports stadium and visiting it is a-must in your things to do in Rio de Janeiro.
3. Enjoy Exciting Nightlife at the Lapa Neighborhood
The Lapa Neighborhood used to be Rio's red-light district, but today, it is popular for its lively nightlife. The district is lined with choro and samba bars, with the music and dancing people spilling out on the street. This neighborhood is the perfect meeting place for friends who like to enjoy local cuisine, local music, local dancing and the local cocktail, caipirinha.
4. Indulge in Great Botanical Escapade
The Jardim Botanico is Rio's botanical garden and it has over eighth thousand plant species. The garden was built in the 1800s and it features several perfectly-aged specimens like the towering palm trees. There are also about six hundred orchid species on display, as well as other attractions like fountains, monuments, a pond, a beautiful Japanese garden and a museum (Museu do Meio Ambiente).
5. Go Beach Hopping
Rio de Janeiro is also best known for its wonderful beaches and the two most popular ones are Ipanema and Copacabana. Ipanema is popular for its rolling waves and soft white sands, and Copacaban is more widely known for its active vibe.
6. Admire the Christ the Redeemer
Your Rio de Janeiro visit will not  be complete if you do not be able to take a glimpse of the statue ideally positioned on top of the 710 meter Corcovado Peak. The statue is locally known as Cristo Redentor and internationally named the Christ the Redeemer and it has been standing there since its construction in 1922.
Conclusion:
Rio de Janeiro is indeed a great destination because it offers some of the best Brazilian sites and attractions. Swimming, watching a sport game, sight-seeing and bar hopping are just some of the best things to do in Rio de Janeiro.
Author:
Tajirul Haque
Tajirul Haque is a travel enthusiast and freelance travel writer on Upwork. Having written hundreds of travel articles on so many travel destinations around the world for his clients, Tajirul started Top Travel Lists back in September 2014. Travel writing is his passion and he always loves to write about a new destination as it allows him to know about more beautiful places the planet has to offer. He is always available for freelance travel writing opportunities.