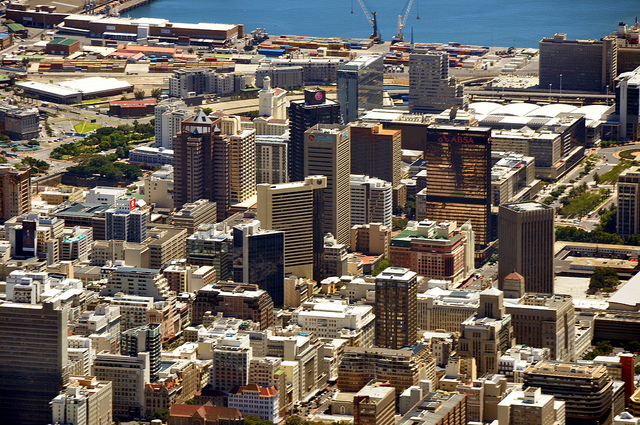 Cape Town is one of the most popular destinations in South Africa and it is the second largest city next to Johannesburg. If you want to visit this city, here are some of the things to do in Cape Town.
1. Riding the Cable Car 
One of the best ways to enjoy Cape Town is by riding a cable car going up to the Table Mountain. This is a quick cable ride that offers a great panoramic view of the City Bowl. It is an activity worth including in the things to do in Cape Town.
2. Shark Cage-Diving and Whale Watching in Gansbaai
Gansbaai is a fishing town in Western Cape and it is known as the world's shark capital and a lot of adventurous tourist travel here to experience the adrenaline rush of having a close encounter with some of the world's most dangerous water species.
Another great activity to do in Gansbaai is to go whale watching. Between June and December, southern whales travel to South Africa for mating and to calve. The sheltered bays of Gansbaai provide them with the best location. This is the time when tourists can enjoy watching these large, black whales.
3. Sampling the Best in Cape Town Gastronomy
Gastronomy in Cape Town can be found scattered around and within the central city. The best dishes to be tried include; Charmal beef fillet, West Coat crayfish risotto, Springbok medallions, Celeriac puree, Samoosas and delicious truffle sauce.
Cape Town is home to some of the best restaurants in South Africa and there is really something for every kind of taste bud. There are American, Asian, Bistro-like and of course, African eateries.
4. Learning the History of South Africa
Cape Town is of course not the whole South Africa, but it offers two special locations where you can learn a lot about the apartheid period of this great nation. Robben Island has been the symbol of both the oppression and triumph of the South African people. This place has also become significantly connected with Nelson Mandela, who was in maximum security prison for 18 years.
Another place to visit for a significant piece of South African history is the District Six, which was turned into a white-only place and all the black residents – more than 60 thousand of them – were forcibly evicted from their homes and then shipped out to Cape Flats.
5. Partying in Long Street 
Cape Town is also popular to tourists and locals because of Long Street. This place is surely worth visiting and should be included in the things to do in Cape Town. Long Street is the place to part and it offers bars like the Waiting Room and Julep. The latter is considered as one of the best-kept secrets of the city because it really is a place where one can enjoy can relax at the same time. This pariticuar bar has comfortable couches and offers great choices of cocktails.
6. Getting Wet in the Beaches
Cape Town is not just all about history and partying, like any other destinations, swimming and other water activities can also be enjoyed here. Some of the best beaches to visit include; Beta Beach, Oudekraal, Tiestiesbaai and Smitswinkelbaai.
Author:
Tajirul Haque
Tajirul Haque is a travel enthusiast and freelance travel writer on Upwork. Having written hundreds of travel articles on so many travel destinations around the world for his clients, Tajirul started Top Travel Lists back in September 2014. Travel writing is his passion and he always loves to write about a new destination as it allows him to know about more beautiful places the planet has to offer. He is always available for freelance travel writing opportunities.