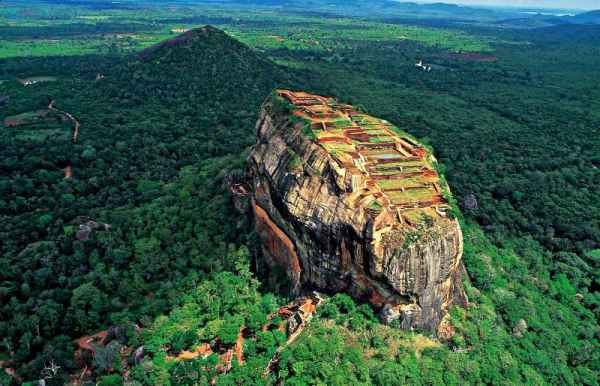 Sri Lanka is one of the most popular travel destinations in Asia for its unique culture, stunning beaches, national parks and friendly locals. Here are the top things to do and places to visit in Sri Lanka.
THE STARTING DESTINATION
Negombo Beach was Sri Lanka's first beach resort and is not only an ideal place to start or end your holiday in Sri Lanka. Conveniently located only 10 km from Sri Lanka's International Airport, Negombo offers wide beaches and a great selection of accommodation – from luxury hotels to small but clean guesthouses.
This town was originally important as a centre for cinnamon trade, later a fishing village, which remained until now, so to try seafood when you are here is a must! There are many restaurants and bars to go to as well as well stocked supermarkets and many water-sport facilities.
THE BIG CITY
Colombo, Sri Lanka's capital city, cosmopolitan and the commercial and political heart of Sri Lanka is a fascinating mix of old and new, with a central cluster of high-rise office blocks and hotels overshadowing red-tiled colonial-era buildings and sprawling street markets which overflow with high piled fruit and vegetables, rich silks and cottons, and deliciously fragrant spices. The colorful street markets, colonial-era buildings, museums and galleries, restaurants, bars and night clubs of Colombo can easily be explored on foot, by tuktuk, the local taxi.
THE BEACHES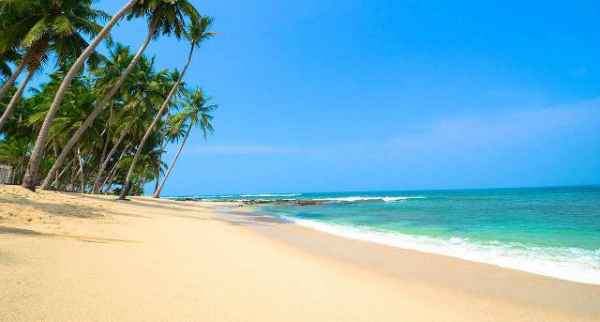 Sri Lanka offers over 1.300 km long stretch of beaches, most of them with easy access to swim and pristine clear water of the Indian Ocean. Thanks to two different monsoon seasons in Sri Lanka, the best time to visit Hikkaduwa, Unawatuna or Mirissa on the South coast is from November to April and Trincomalee and Arugam Bay on the East coast from May to October.
SPORTS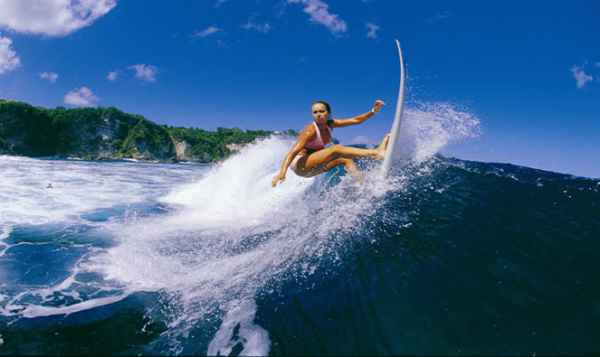 Sri Lanka is one of the most reliable surf destinations in the Indian Ocean. Since the early 60's Sri Lanka attracts surfers from all over the world. The top surf destination is definitely Arugam Bay on the East coast, and Hikkaduwa and Weligama on the South coast.
It is not just surfing you can enjoy during your holiday in Sri Lanka. Bentota on the West coast offers exceptional diving opportunities, deep sea fishing trips and also provides great conditions with light wind for wakeboarding and windsurfing on its lagoon.
For adrenaline lovers we cannot forget white water rafting in Kithulgala and kitesurfingdestinationKalpitiya, where the lagoon provides great condition for advanced as well as beginners from May until end of September.
TEA PLANTATIONS AND MOUNTAINS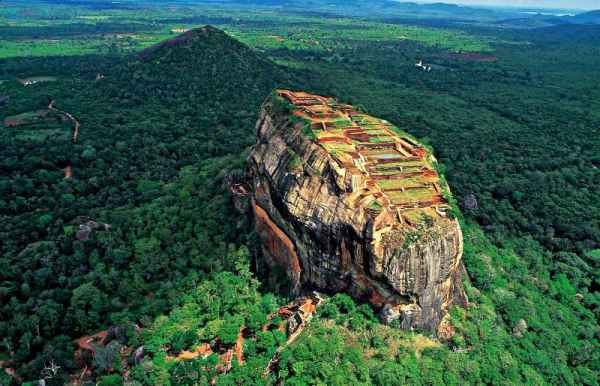 In the central and southern parts of Sri Lanka there are several Mountains and Peaks that are highly ecological and rich in bio diversity and are the starting points of many rivers. The Sri Pada mountain or Adam`s Peak if you like, is Sri Lanka's holy peak where people make pilgrims to worship foot print of lord Buddha. There are several little towns that are certainly worth a visit, such as NuwaraEliya, Ella and Haputale. Trekking through the countryside and villages enables you to enjoy and interact with the environment and people better than any other activity. Train ride through hill country is highly recommended, but don't forget to book your tickets before your journey!
NATIONAL PARKS
Sri Lanka is famous for its natural beauty and wildlife. There are altogether 7 national parks and nature reserves. The largest one is Wilpathu National Park on the northwest coast, which is newly open for public and renowned for its Leopards.
The second largest and most visited by tourist is Yala National Park on the southeast coast of Sri Lanka with 35 leopards in the park which probably is the highest density than anywhere in the world. UdaWalawe National Park, which is not far away from Yala was created to provide a sanctuary for wild animals displaced by the construction of the Udawalawe Reservoir as well as to protect the catchment of the reservoir. This park is important habitat for Srilankan elephants but also a good bird-watching site. The last one to mention is Mineriya National Park in North Central Province. This park is important for its water tank and is a dry season feeding ground for the elephant population dwelling in forests of Matale, Polonnaruwa, and Trincomalee districts.
CULTURAL TRIANGLE
Sri Lanka's Cultural triangle is situated in the centre of the island and covers an area which includes the World heritage cultural sites of the Sacred Cities of Anuradhapura, Polonnaruwa, Sigiriya, Dambulla and Kandy. The oldest one is Anuradhnapura, which is a pilgrimage for Buddhist people because of the sacred Bo Tree said to have been grown from a branch of the tree under which Siddhartha Buddha attained enlightenment. Kandy is Sri Lanka's second largest city and home of the DaladaMaligawa, one of Buddhism's most sacred temple grounds containing the palace of Sri Lanka's former king and the repository of an actual tooth relic of the Lord Buddha. Sigiriya is a fifth century fortress perched on a 200 metre high rock and one the most dramatic of Sri Lanka's historic sites. Rock Temple in Dambulla is a complex of five cave temples with its origin going back to the 1st century BC and massive golden Buddha statue at the bottom of the site.There are images of Lord Buddha and kings from royal kingdom era of Anuradhnapura. The wall and ceiling paintings are not seen anywhere else on the Island. Remains of the ancient city of Polonaruwa itself are a mix of palaces and temples contained within a rectangular city wall. The easiest access to this site is to rent a bicycle and cycle around in your own speed. All mentioned sites are Heritage of UNESCO.
LITTLE INDIA – JAFFNA
This beautiful city is situated on the North of the island and is called "Little India" of Sri Lanka or capital of the North. The peninsula on which the city lies, is connected to the mainland by a narrow strip of land and is called Elephant pass, or Elephant Trail. For many years, Jaffna was inaccessible for tourists due to the civil war, but nowdays you can travel freely and explore this amazing part of Sri Lanka.Stroll through the colorful streets and soak up the local atmosphere of fragrant Jaffna.Visit one of the most important Hindu temple Nallur Kandaswamy Kovil, which is fascinating for its decoration and definitely dont miss the Dutch Fort, which is the second largest fortress on the island. Visit your local marketwhere you can buy fruits, vegetables, but also products from palm leaves.
Article Contributed by:
Lenka Kucerova, Managing Director of Sri Lanka by Cocohut
Facebook Page: https://www.facebook.com/sribycoco
Author:
Tajirul Haque
Tajirul Haque is a travel enthusiast and freelance travel writer on Upwork. Having written hundreds of travel articles on so many travel destinations around the world for his clients, Tajirul started Top Travel Lists back in September 2014. Travel writing is his passion and he always loves to write about a new destination as it allows him to know about more beautiful places the planet has to offer. He is always available for freelance travel writing opportunities.