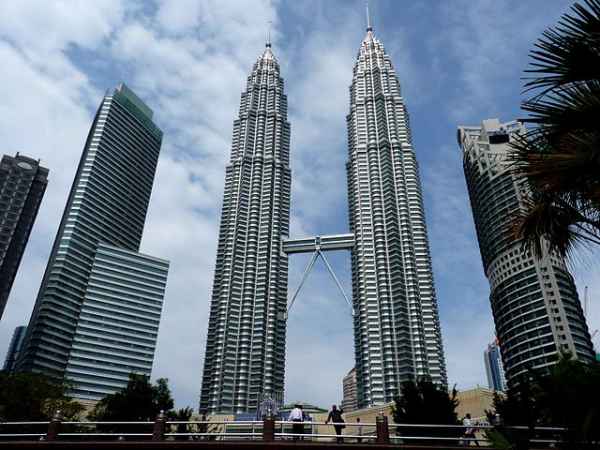 The land of Malaysia prides itself on being "Truly Asia". Although it is a marketing slogan, the charming sights of the country with many distinctive landscapes cannot be overstated. Spectacular islands and miles after miles of hills and jungles and of course, some beautifully designed national parks make tourists fall in love with this country. Known for its top notch accommodations accessible to all classes of visitors, the land of Malaysia truly lets you experience a beautiful Asia within it. Here are top ten tourist attractions in Malaysia:
10. Mulu Caves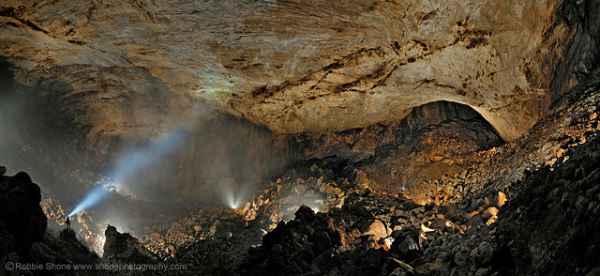 Mulu Caves in the Mount Mulu located in Sarawak is a place where expeditions still take place to explore areas where human still haven't set foot. The Caves here create the world's largest cave chamber discovered yet. These caves are considered to be 40 million years old and very famous for its karst formation with elements such as limestone, dolomite, and gypsum. It was made into a national park in the year 2000 and today is a place for a great adventure and a breathtaking experience. And we start off our list of top tourist attractions in Malaysia with this.
09. Batu Caves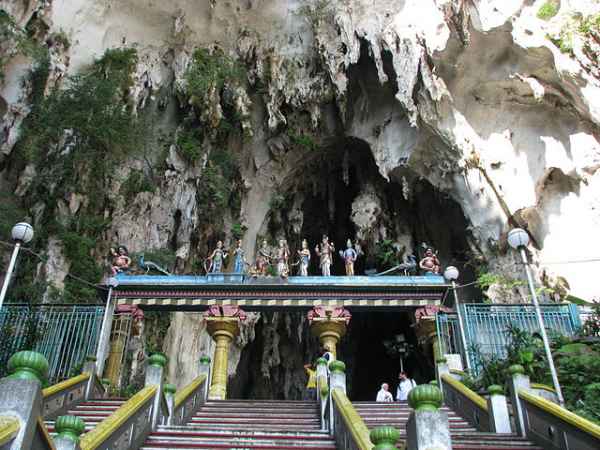 Batu Caves in the Gombak district, only 13 kilometers away from Kuala Lumpur, is a place of religious and historic value. The caves are named after the Batu River that flows just around the limestone hill bearing the caves. It has three big caves and a few Hindu cave temples containing some precious carvings, sculptures and statues. Among these statues, the most famous is the statue of Murugan, a Hindu deity. The famous Hindu festival of Thaipusam during January is a joyous occasion and the perfect time to visit the Batu Caves.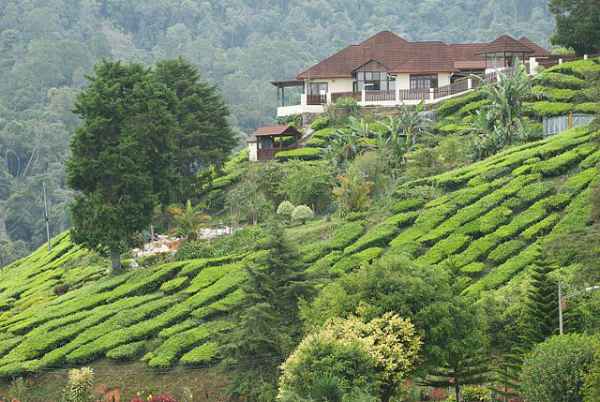 The Cameron Highlands is a large hill area in the Pahang state, developed as a station by the British in 1920. It is named after the British expediter Sir William Cameron who explored the area and proposed it for development. An attractive land featuring abundant tea fields, forests, waterfalls, orchards, temples and a few hotels, The Cameron Highlands have become one of the most visited tourist attractions in Malaysia. Some splendidly placed bungalows created during the British ruling are still quite the eye candy.
07. Langkawi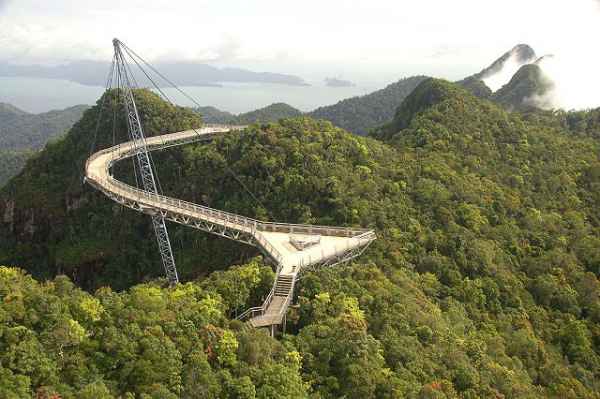 The group of island or archipelago in the Andaman Sea known as Langkawi is one of the most remarkable tourist attractions in Malaysia. Among many popular spots in Langkawi is Malaysia's largest indoor aquarium, the beautiful Langkawi sky bridge and the beautiful Pregnant Maiden Lake. The most attractive beaches in the region can be found in the west shorelines with wide variety of restaurants, bars and hotels. With great accommodation and easy transport from the mainland, these islands are greatly backed by the Malaysian government to be a top notch tourist destination.
06. Sepilok Rehabilitation Centre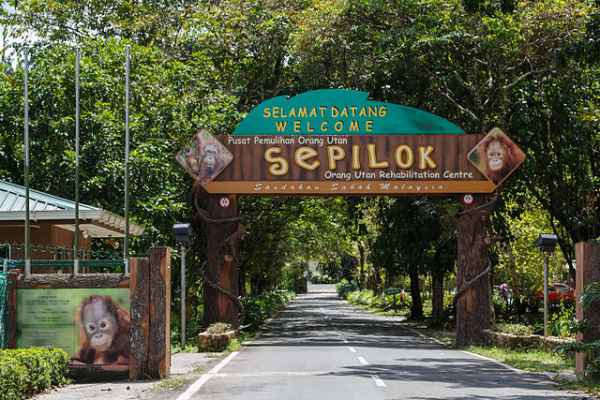 The Sepilok Orang Utan Rehabilitation Centre is dedicated to the preservation of the Orang Utans, a species that is critically endangered. Located about 25 kilometers west of Sandakan in the state of Sabah, it aims to rescue these animals from hostile environments and bred them till they are ready to be released into the wild. The area extends to 10,610 acres and is mostly rain forest. As Orang Utans are a pride of Malaysia, the center takes great care in their captive breeding and at the same time create an amazing tourist destination.
05. Taman Negara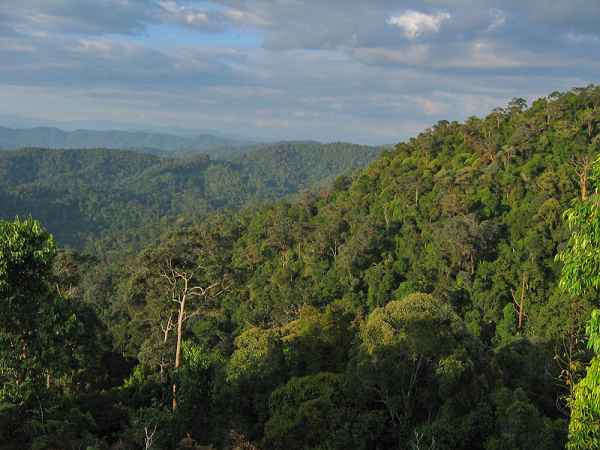 Meaning "national park" in the local language, Taman Negara is an area reputed as the world's oldest rain forest. Lying across 4,343 square kilometers, Taman Negara has some distinctively beautiful landscapes. Featuring a few exclusive creatures such as Malayan Tiger, Crab-eating macaque Sumatran Rhinoceros and the attractive Malayan Peacocks in their home environment, the park great place for the animal and bird lovers. The place is reachable with a 3 hour bus ride from Kuala Lumpur and reeks of a wonderful adventure.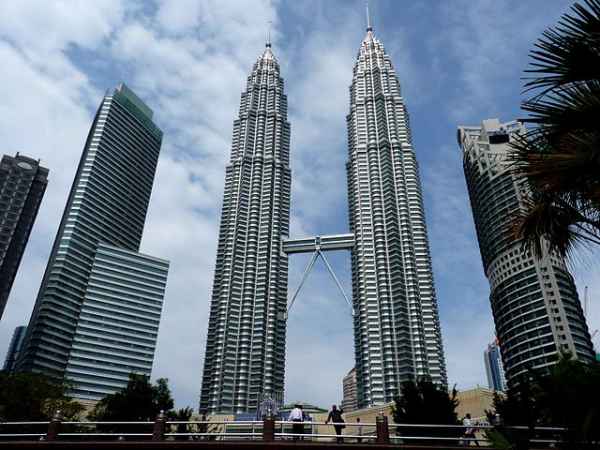 The twin towers in Kuala Lumpur, known as the Petronas Twin Towers, ruled as the tallest buildings in the world for 6 long years. Although surpassed by a few other buildings, today they still stand together as an architectural marvel and tallest structures in Malaysia. The 88 story towers designed by César Pelli in 1993 are constructed with great reinforced concrete. The sky bridge connecting the towers at 41 and 42 floors is a fascinating feature of the Petronas Twin Towers. Providing an amazing view of the entire Capital city, this is certainly one of the must-visit tourist attractions in Malaysia.
03. Mount Kinabalu
Lying in the Malaysian part of the Island of Borneo, The Mount Kinabalu offers a truly spectacular view from its summit rising 13,435 feet high. One of the largest mountains in south East Asia, Mount Kinabalu is a very rich Eco-region containing over 6000 species of plants and countless birds and animals. With an easy climbing trail leading to the summit known as the "Low's Peak" this is a popular place for the mountain climbers and sightseers alike. It is a mountain full of fascinating ancient legends and tales and a must see location.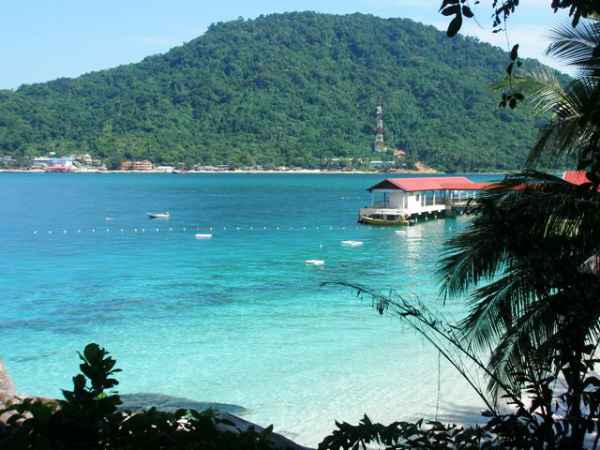 In the state of Terengganu, only 20 kilometers away from the mainland lies, The Perhentian Islands, an awesome land for the perfect tropical vacation. White sandy beaches with palm trees and clear aqua water softly crushing in the shores make for great sunbathing, surfing and evening walks. The word Perhentian means" shopping point" in Malay and the islands used to be very active trading posts once. Today is has some wonderful accommodation system for tourists of any budget.
01. Tioman Island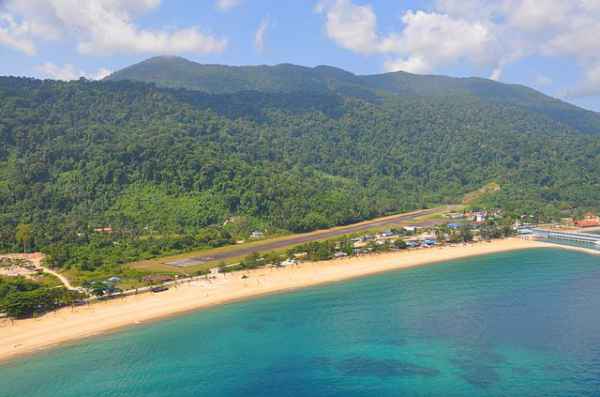 Voted as one of the world's most beautiful islands, The Tioman Island is a very small but beautiful landmark in the state of in the state of Pahang. It is an island extending only up to 40 kilometers and filled with some beautiful beaches and coral reefs. Its amazingly clear and safe waters make it very popular spot for the scuba divers and snorkelers. With a few quality resorts and restaurants and a small runway for planes this is a dreamland straight out of the pirates and mystery novels. It is the winner of our list and simply too beautiful to miss.
Author:
Tajirul Haque
Tajirul Haque is a travel enthusiast and freelance travel writer on Upwork. Having written hundreds of travel articles on so many travel destinations around the world for his clients, Tajirul started Top Travel Lists back in September 2014. Travel writing is his passion and he always loves to write about a new destination as it allows him to know about more beautiful places the planet has to offer. He is always available for freelance travel writing opportunities.