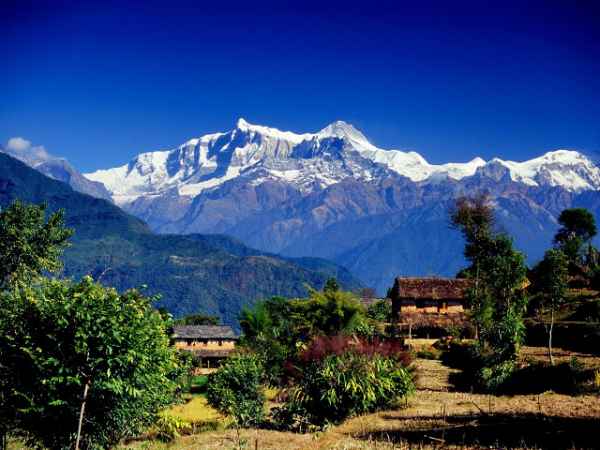 Nepal is surely one of the top countries to visit for adventure lovers as it is home to the Mount Everest- the highest mountain peak in the world. If you are somebody who doesn't want to trek up the mountains, still Nepal can give you many unique and exciting experiences what everyone cherish. Its nature, culture along with the warm hospitality of its people makes it one of the top travel destinations in Asia. Here are the 10 top things to do in Nepal that you should not miss doing while exploring this beautiful country.
1. Marvel at Mount Everest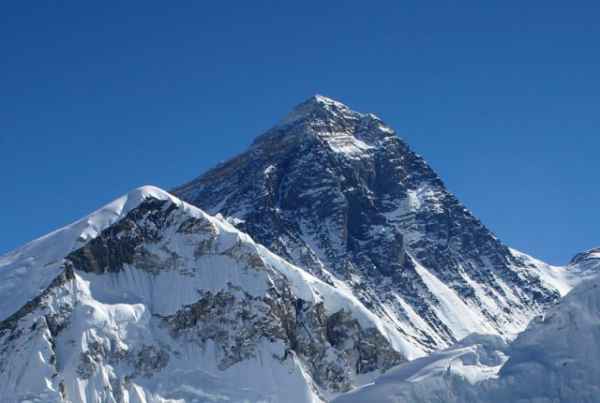 The word "Everest" comes almost instantly in our mind when we hear or think about Nepal. And no tourist will love to leave the beautiful Nepal before exploring the tallest mountain in the world. Yes, you may not try to make it to the summit as it requires long training sessions and hard work, but at least you can make it to any of the base camp and test your physical endurance and enjoy an once-in-a-lifetime adventure experience. If you are not interested in mountain climbing and hiking, still you can behold the summit of the Mount Everest from window of an airplane as there are a good number of airlines offering scenic flights.
2. Explore the largest cave in Nepal
As I said before, Nepal has many different kinds of adventures for its visitors. And once you are done with exploring the Mount Everest, you can go underground at Siddha Gufa, the largest cave in Nepal. Siddha Gufa, situated just outside Bandipur village, features a myriad of otherworldly rock formations, spectacular stalagmites and stalactites. There are regular bus services from Pokhara to Siddha Gufa. So, exploring Siddha Gufa is surely one of the top things to do in Nepal.
3. Visit the temples in Kathmandu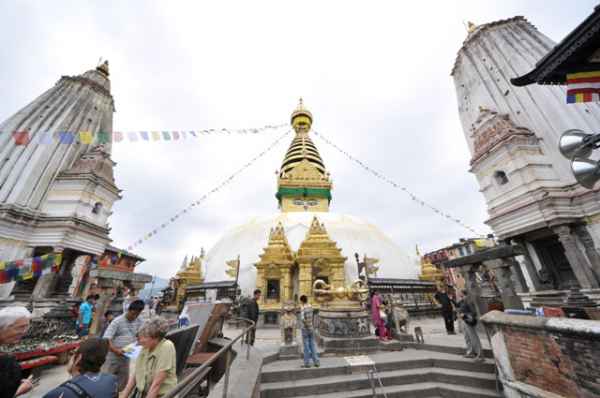 Kathmandu is famous for its architecturally beautiful temples and is often called as "the city of temples". Bodhnath Stupa, Swayambhunath, Pashupatinath, Changu Narayan, and Dakshinkali are some of the most renowned temples in Kathmandu Valley. Pashupatinath is the oldest Hindu temple in Kathmandu. Most of these temples are UNESCO World Heritage sites. Maybe the most exciting of these temples is Swayambhunath Stupa temple as climbing its epic stairway offers playful primates and sweeping panoramas for the visitors. So, visiting the temples is one of the popular things to do in Nepal.
4. Admire the charming Bandipur
Once upon a time, Bandipur was a very flourishing trade center at the top of the hill and now is one of the top touristy attractions in Nepal for its quiet atmosphere and ancient charm. The adjacent national park too is a reason a huge number of people visits Bandipur. Hiking to the top of the hill will add a bit of adventure and give you excellent sightseeing experience. Enjoying amazing views of the Himalayans, appreciating the ancient Newari culture's heritage and spotting tigers in the nearly Dandipur national park will make your visit to Bandipur an unforgettable one. So, you can't leave this activity from any list of top things to do in Nepal.
5. Go on Safari at Chitwan National Park
Chitwan National Park is the oldest national park in Nepal and preserves one of the most unique ecosystems in the world. It is home to mugger crocodiles, the rare one-horned rhinos, endangered Bengal tigers, leopards, hyenas, wild elephants and over 450 species of birds. You can explore the park either in Safari vehicle or on elephants. You can also spend your night in watch-towers and listen to the roar of the jungle. Going on safari at Chitwan National Park ia thus one of the top things to do in Nepal.
6. Pilgrimage to Buddha's birthplace
Lumbini, the birthplace of Gautama Buddha, is perhaps the most important pilgrimage location on earth for practicing Buddhists. Lumbini attracts not only the religious Buddhists but also other tourists by its pristine grounds, golden temples and the shimmering.
7. Paraglide over Pokhara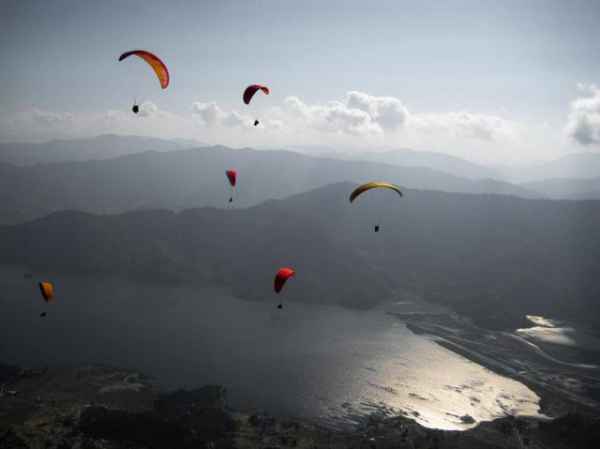 Pokhara has been regarded as one of the top paraglide site in the world. Stunning landscapes, unique geothermal patterns make this lakeside location very popular among thrill seekers.
8. Admire the spectacular natural beauty in Pokhara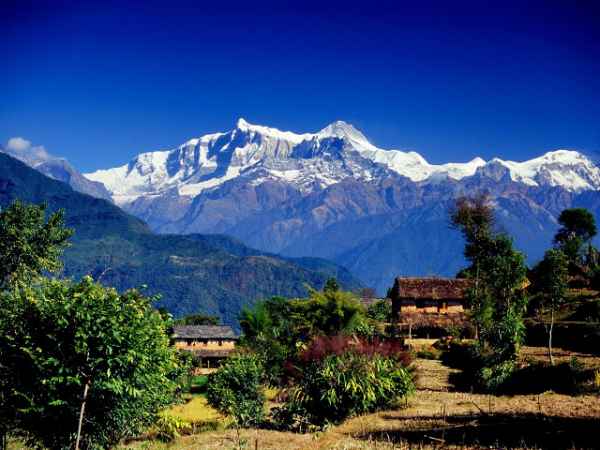 Pokhara boasts of remarkable natural beauty and is often called as "the jewel in the Himalaya". It offers amazing panoramic views of the Annapurna mountain range, making visiting Pokhara one of the top things to do in Nepal. You can enjoy boating at the charming Phewa Lake as well.
9. Experience the exciting white-water Rafting
Nepal is regarded as the world's best Water Rafting & Kayaking destination as it boasts of amazing descending whitewater from the Himalayas. So, never miss experiencing water rafting in such wonderful maintain surrounding, with exotic villages, deep gorges, and terraced paddy fields around. The Trishuli River is perhaps the most popular spot among all the water rafting sites in Nepal.
10. Experience Nepalese Yoga, Meditation, and Ayurveda
There are a good number of specialized yoga classes, mediation centers and ayurveda clinics around Kathmandu, Lumbini and other cities in Nepal. Experience one or more of these and achieve new spiritual, mental, and health-physical dimensions.
Author:
Tajirul Haque
Tajirul Haque is a travel enthusiast and freelance travel writer on Upwork. Having written hundreds of travel articles on so many travel destinations around the world for his clients, Tajirul started Top Travel Lists back in September 2014. Travel writing is his passion and he always loves to write about a new destination as it allows him to know about more beautiful places the planet has to offer. He is always available for freelance travel writing opportunities.