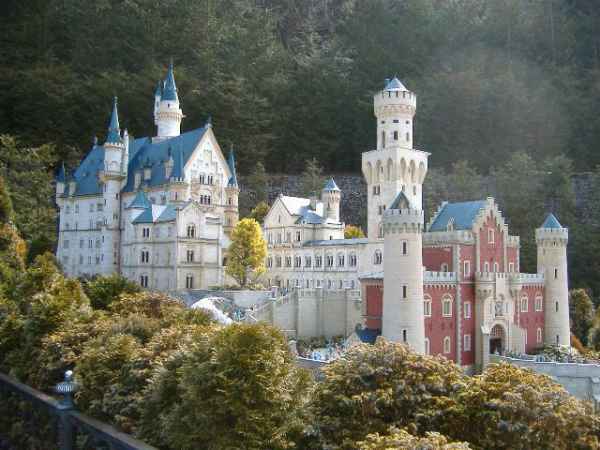 Germany is a country with a rich history. Its culture, nature, festivals and of course castles make it one of the must-visit travel destinations in Europe. If you are planning to visit Germany, you will love to know these top things to do in Germany.
1. Join the Oktoberfest
Germany is known for different festivals being celebrated all year round and one of its largest fairs is the Oktoberfest, which also happens to be world's largest beer festival. Every year, over five million people who come from different parts of the world gather to Munich to join in the celebration. The festivities start in September and people come to drink beer and eat sausages as they join in the singing and dancing. And if you visit Germany in September, joining the Oktoberfest is surely one of the best things to do in Germany.
2. Visit the German Castles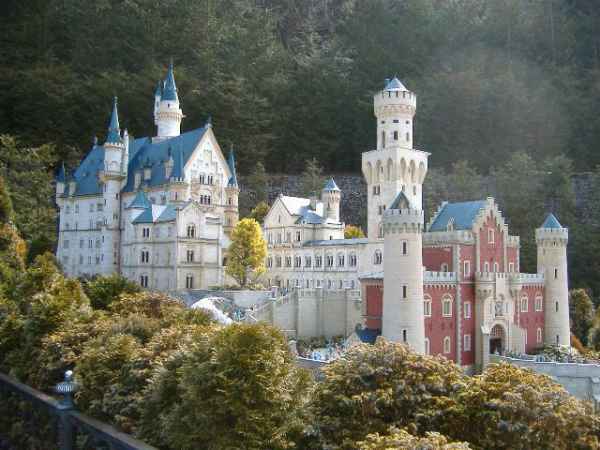 Germany is also known worldwide for its more than 25,000 castles. Many of these castles are well-preserved and turned into hotels, museums and restaurants, while there are some that are just ruins. If you are fascinated with castles and their histories, two of the most recommended castles to visit are the Neuschwanstein and the Castle of Heidelberg. The Neuschwanstein in Bavaria is not just famous in Germany, but it considered as one of the most famous in the world and it was Ludwig II's private summer house. The Castle of Heidelberg, on the other hand, is one of the most famous ruins in Germany. So, visiting the German Castles is surely one of the top things to do in Germany.
3. Walk Through the Castle Road
Since Germany is known by its numerous castles, you should not miss visiting the Castle Road (Burgenstraße). This place is your best bet if you want to enjoy the sights of several castles in one visit. The Castle Road is a popular German scenic drive and this theme route is perfectly lined with seventy palaces and castles. The road measures more than 625 miles and the route begins in Mannheim leading to Prague in Czech. If you only have a day to spend in the Castle Road, it would be a good idea to pick a few that you can inspect in depth. If you really want to see and explore all castles, you may need to spend at least three days. For people who have a short stay in Germany, a walk through the Castle road is one of the must things to do in Germany.
4. Go Bargain Hunting
Bargain hunting is one activity that you would surely enjoy doing in Germany because there are several shops that really offer great discounts all year round. The shops offer great bargains on jewelries, designer fashion clothes and accessories, shoes, and even household wares. The best part of it all is that these items are being offered up to 70 percent less than the original price tags. Here are some of Germany's most popular designer and discount outlets that allow you to save and shop to your heart's content: Hugo Boss Outlet Store in Metzingen, Designer Outlet Center Zweibruecken, Wertheim Village Outlet Store and Steiff Factory Store. So, going bargain hunting is surely one of the top things to do in Germany for people who love shopping.
5. Follow Germany's Romantic Road
Germany is known for its Scenic Drives and one that usually comes to mind is the Romantic Road. This route goes through Bavaria leading from Franconia wine country all the way to the German Alps' foothills. The Romantic Road takes you to a magical journey where your eyes and heart are going to be filled with great sights of beauty and nature as you go through picturesque towns, towers, hidden monasteries, romantic hotels, half-timbered homes, medieval castles and unspoiled nature. This road – all 261 miles of it – usually goes through some of the forgotten parts of the countryside, making it a truly magical journey. If you have a short trip to Germany, make sure you put this activity in your list of things to do in Germany.
6. Discover where your Favorite Fairy Tale took Place
Germany is where the Brothers Grimm was born. Some of the settings of the world's most popular fairy tales can be visited along the equally famous German Fairy Tale Road. And these great fables include; Little Red Riding Hood, Sleeping Beauty, Snow White, the Bremen Town Musicians and Rapunzel. This magical road perfectly connects landscapes and towns used as inspirations for the famous fairy tales. This delightful tour begins in Hanau (the town where brother Wilhelm and Jacob were born), and it takes you to Steinau (in a house where the brothers grew up), and through all the other cities where Brothers Grimm have studied and worked. If you are on a family trip with your kids with are with you, this is surely one of the best things to do in Germany.
7. Buy Some German Toys
One of the most common things to do in Germany is buying toys. Though, it is possible to buy toys anywhere in the world, German toys are highly coveted simply because of their great quality, as well for being sturdy and can enhance children's creativity and imagination. These toys may be a bit more expensive than the cheap plastic toys you can buy elsewhere, but their design and quality are definitely all worth the money you will spend. Some of the most popularly bought German toys include; Käthe Kruse Dolls, Haba Toys, Playmobil, Steiff Plush Toys, and Ravensburger (Jigsaw puzzles, craft kits, and picture book).
8. Explore the Black Forest
Germany's Black Forest is a well-renowned holiday region in the southwest part of the country. It is famous for its culinary specialties, diverse landscape and rich history and tradition. The entire area is sixty kilometers wide and two hundred kilometers long and is filled with rustic farm houses, fir trees and heart food. The Black Forest is ideally located at the border of Germany, France and Switzerland. This is the perfect place to be if you like being treated with rich diverse culture and highly varied landscapes.
9. Enjoy the Waters
Germany offers the best beaches where you can swim, surf, sail and paddle. The country is blessed with 1.900 kilometers of beautiful beaches and exciting steep coastlines, two thousand crystal clear lakes and sparkling rivers, which give visitors ample opportunities to take pleasure in the German waters. Many people actually call the country as an exceptional bathing paradise. Germany's seaside resorts alongside Baltic Sear are lined perfectly like beautiful string of pearls – all spacious, white and carefree, making this activity one of the must things to do in Germany.
10. Enjoy the German Christmas Markets
German Christmas Markets are very popular and visitors from all over the world gather in these places during those cold, sun-deprived days. The days may be dark and gloomy by they are easily brightened up by weeks of great festivities before Christmas. The enchanting German Christmas markets or Weihnachtsmarkt, offer mulled wine, shimmering ornaments, spicy and delicious gingerbread cookies, and lots of great gift items from late part of November to December 24.
11. Visit Beethoven's Birthplace
Bonn was where Beethoven was born and despite the fact that the famous composer never spent most of his life in this location, his birthplace is one of the most visited museums in the country. This place is exclusively dedicated to Beethoven and it holds the largest collection of the composer's items, as well as his beautiful grand piano and his other instruments.
Author:
Tajirul Haque
Tajirul Haque is a travel enthusiast and freelance travel writer on Upwork. Having written hundreds of travel articles on so many travel destinations around the world for his clients, Tajirul started Top Travel Lists back in September 2014. Travel writing is his passion and he always loves to write about a new destination as it allows him to know about more beautiful places the planet has to offer. He is always available for freelance travel writing opportunities.