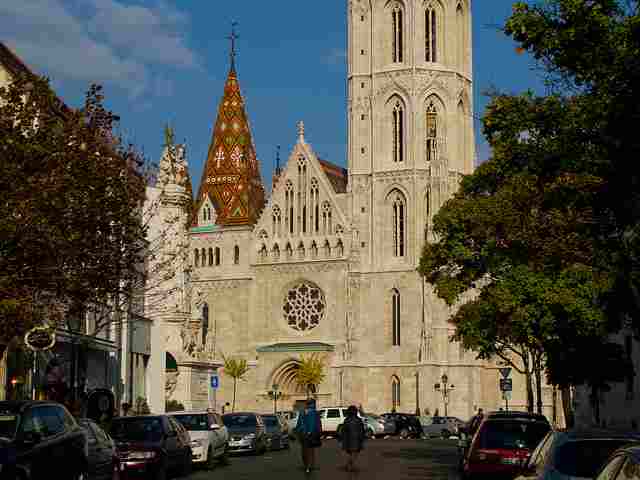 Budapest is certainly one of the top tourist destinations in Hungary and in Europe and there is surely more than a few ways to enjoy it. For the top things to do in Budapest, you can try to book for tours, learn history, and get into a helicopter to get the best views.
1. Castle Hill Walking Tour
Located above Danube and containing the city's most medieval museums and monuments, Castle Hill is one of the most popular attractions of Budapest. It is considered as the capital's premier sight and it has also been named as UNESCO World Heritage Site.
The tour usually starts with a bus ride from Deák Ferenc tér going to Dísz tér, halfway between Old Town and Royal Palace. Strolling across Chain Bridge is a much fun way to go though, as well as boarding the Sikló, which is a funicular railway ascending from Clark Ádám tér going to Szent György tér close to the Royal Palace.
An alternate way is walking up the Royal Steps or Király lépcső, leading northwest from the Clark Ádám tér. The wide staircase going to the Royal Palace' southern end from I Szarvas tér can also be taken.
Another option is to take metro M2 to Moszkva tér, walk up the steps in the northeastern part of the square and along I Várfok utca to the Vienna Gate; a minibus with a logo of a castle and labelled 'Várbusz' (or 'Dísz tér') follows the same route from the start of Várfok utca.
2. Visit the Budapest Opera House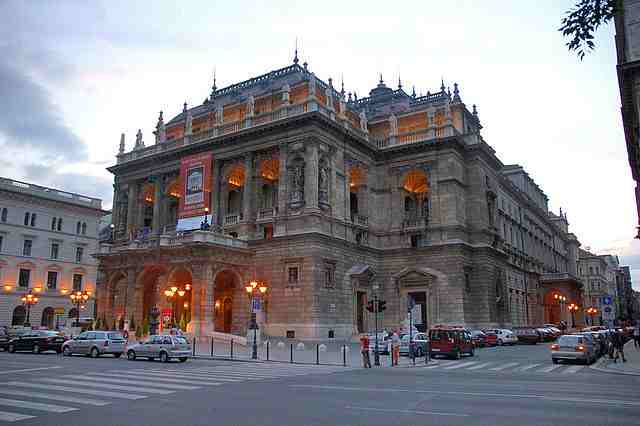 The Budapest Opera House is another popular attraction in Hungary, because it is one of the most magnificent Noe-Renaissance structures in Europe. The Opera House opened in 1884 and it has been home to the Budapest Opera Ball since 1886.
3. Walking Across Chain Bridge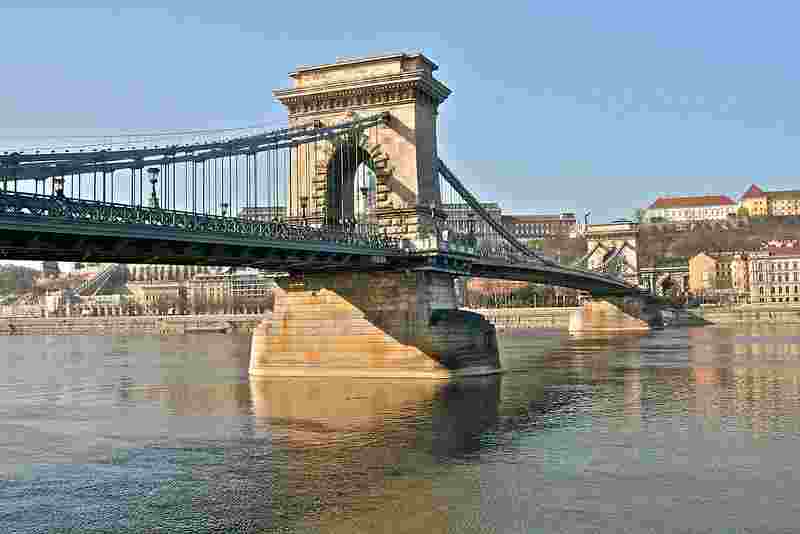 The Chain Bridge in Budapest was the first permanent stone-bridge to connect Pest to Buda, and the second permanent bridge to cross the entire length Danube River. The bridge is one of the most symbolic buildings in Budapest, and is the most generally recognized bridge of the capital. Walking across the bridge is going to give you the chance to enjoy some of the best views in the city. The best time to walk through the bridge is by the evening because it is all lit up. Summer time is also a good time because festivals are being held there very weekend.
4. Take a Helicopter City Tour
Another way to enjoy your vacation in Budapest is to take a helicopter city tour. This is really something that you should include in your list of things to do in Budapest. A 20-minute flight is enough to give the chance to experience the best of Budapest from the air. You do not have to be wealthy or a celebrity to get this chance now, many tour companies are offering this package today.
Author:
Tajirul Haque
Tajirul Haque is a travel enthusiast and freelance travel writer on Upwork. Having written hundreds of travel articles on so many travel destinations around the world for his clients, Tajirul started Top Travel Lists back in September 2014. Travel writing is his passion and he always loves to write about a new destination as it allows him to know about more beautiful places the planet has to offer. He is always available for freelance travel writing opportunities.