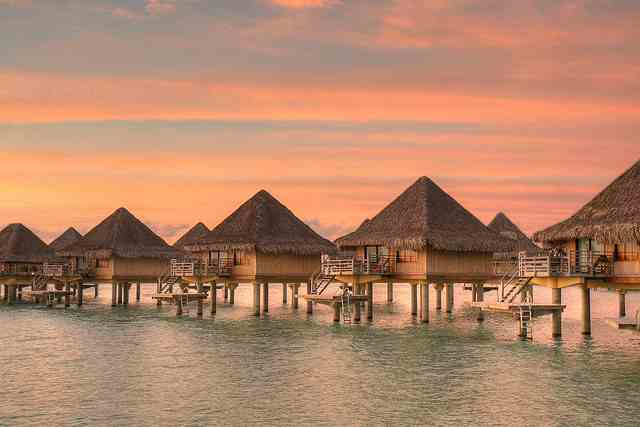 Bora Bora is a Tahitian paradise considered today as one of the world's most popular tourist destinations. Swimming, snorkeling and honeymooning are just some of the best things to do in Bora Bora.
Here are the top things to do in Bora Bora for avid tourists:
1. Snorkel and Swim over your Water Villa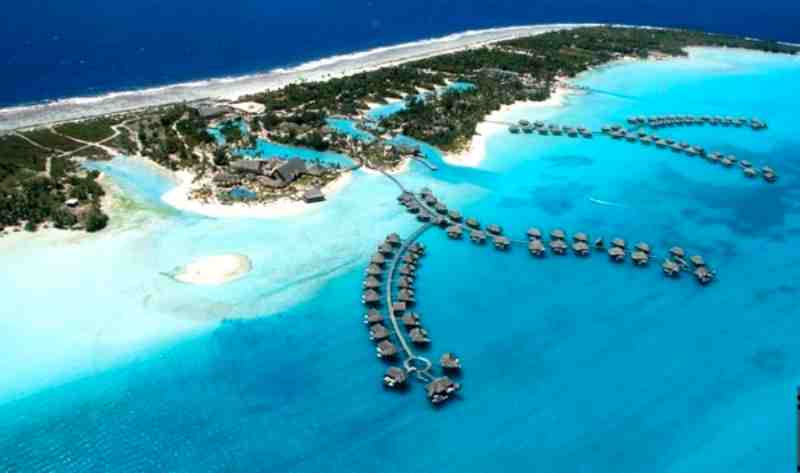 Two of the most common things to do in Bora Bora is to swim around and snorkel right under your own rented villa. These water bungalows are not exactly the cheapest options but the experience you will have while staying at one of them is surely going to be very unforgettable.
It is not necessary to go for snorkel excursion because the best water species are swimming right under where you are staying. You also wouldn't have to worry about snorkeling gear and equipment as the resort can provide that for you.
2. Go Around the Island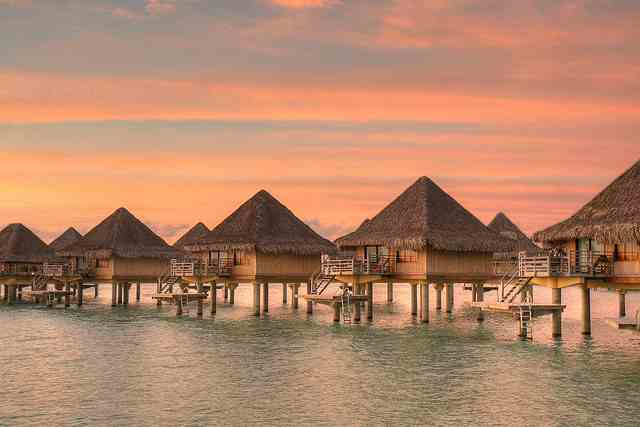 Circling the island on a Wave Runner is another must-do activities while in Bora Bora. You can go for a two-hour adventure that will give you the chance to view the magnificent Mount Otemanu. You can also take a swim, have a quick snack and wave to other tourists sunning on their over-water villas.
3. Swim with the Sharks
You can go for a more adventurous activity by swimming with the sharks, and with the stingrays too. This activity is also more commonly called as the safari snorkeling. Once you are in the water with these sea creatures, you can feed them and play with them. The stingrays tend to be friendlier, while the sharks usually just circle around and keeping distance. And you wouldn't have to worry about being attacked, as these creatures are basically just as curious as you are.
4. Watch the Fire Dancers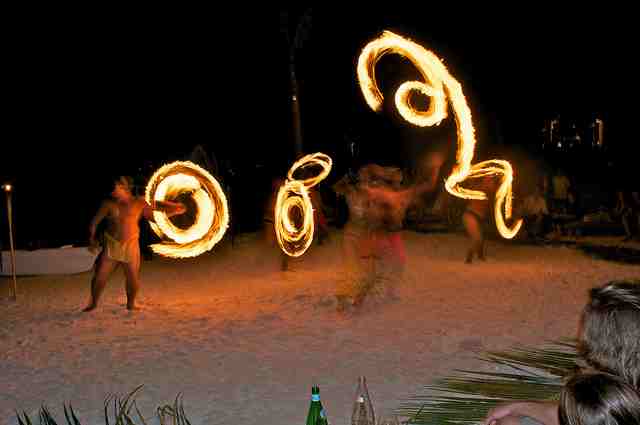 Bora Bora resorts are popularly known for their traditional Polynesian fire dancing shows. The traditional fire dancers engage in high-speed flame-twirling techniques that will surely amaze you. To make sure that you will get to see the performance, inquire about the schedules at your Bora Bora resort.
5. Go Sunset Sailing
Bora Bora is just so full of vivid blues in daytime and it seems magical when the lagoon starts taking a great combination of magenta and silver as the sun starts to fade and the twilight waits. This is actually the best time to go out sailing and that is why most resorts have sunset cruises on their tour packages. These cruises usually come with appetizers and cocktails, so you can really expect your sunset sailing to be very memorable, to say the least.
6. Black Pearl Shopping
Shopping is usually a part of traveling and if you are in this paradise place, shopping in Vaitape for black pearls should be on your list of things to do in Bora Bora. There are many upscale jewelry shops selling these highly expensive items and there are also shops that sell more affordable pearls and other jewelries.
7. Go on Safari Excursion
If you are done having fun with the waters of Bora Bora, you can go for a Safari adventure on a 4X4 Jeep. This tour can take you to the local villages, to a World War II historical site and to lookout points the showcase breathtaking views of the lagoon.
Author:
Tajirul Haque
Tajirul Haque is a travel enthusiast and freelance travel writer on Upwork. Having written hundreds of travel articles on so many travel destinations around the world for his clients, Tajirul started Top Travel Lists back in September 2014. Travel writing is his passion and he always loves to write about a new destination as it allows him to know about more beautiful places the planet has to offer. He is always available for freelance travel writing opportunities.