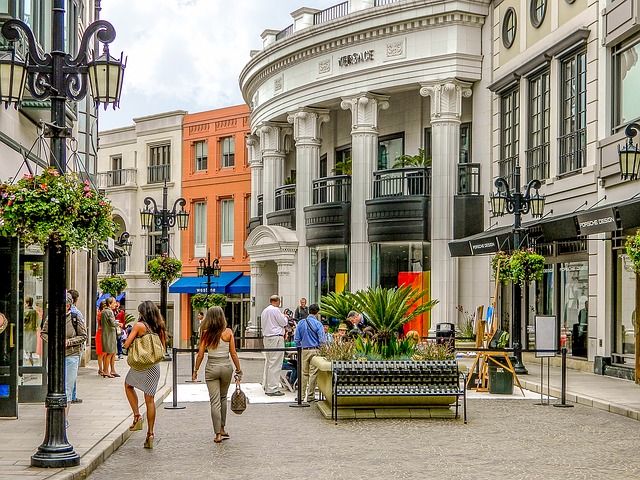 As the entertainment capital of the world, Los Angeles is indeed one destination that offers bountiful activities and attractions. To make sure that you get the most out of your holiday, here are some of the most common things to do in Los Angeles.
1. Go Hollywood, the Big Way 
What more can be enticing than to visit Hollywood and see where the stars make their living? Probably the best way to enjoy Los Angeles is to visit the movie studios and walk along the Hollywood Walk of Fame.
Visiting Universal Studios Hollywood and Paramount Pictures Studios should be included in your list of things to do in Los Angeles. Universal Studios Hollywood offers amusements and rides based on the most popular characters and scenes from TV and films. You can get the Jurassic feeling by taking the tram and your kids can get up close and personal with famous cartoon characters like Scooby-Doo and SpongeBob SquarePants. Some of the most thrilling rides include the Transformers: The Ride-3D and the Despicable Me Minion Mayhem.
When you go to the Paramount Pictures Studios compound, you will be treated with authentic Hollywood feel. The studio tour encompasses the entire 65 acres of the site and you can also go and explore the recognizable sets of the most current movies and TV shows.
The Hollywood walk of Fame is also a must-visit location in Hollywood. The entire Walk of Fame is 1.3 miles long and it starts from the east to the west – from Hollywood Boulevard to North La Brea Avenue, with the addition of a diagonal alley between Hollywood and La Brea and the 0.4 miles running from Yucca Street to Sunset Boulevard. The whole sidewalk area is composed of bricks printed with the names, hand-prints and signatures of the most popular movie stars.
Another movie and TV related Los Angeles stop is the TCL Chinese Theater, which was originally called the Grauman's Chinese Theater. This place was launched in 1927 and it represented the Golden Age of Hollywood.
2. Be Amazed with Impressive Architecture at the Getty Center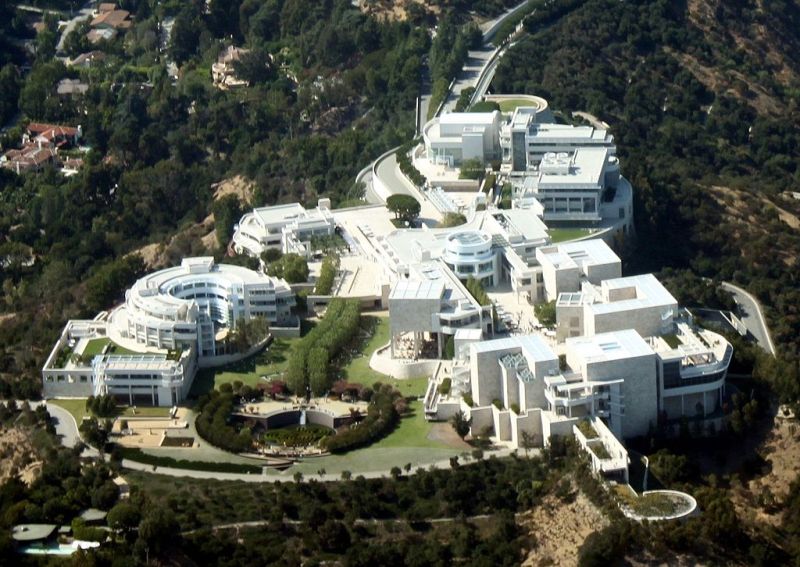 If there is one highly impressive US architectural achievements, it is the Getty Center. This place contains some of the world's most excellent works of art. Richard Meier designed the magnificent circular concrete-and-steel structure that houses a profusion of art from different ages and regions. This site is proud to display Renaissance paintings, photography from 20th century America, baroque sculptures, Byzantine manuscripts, and many more. All these beauties are housed safely inside an expansive, contemporary campus in the middle of the Santa Monica Mountains. On clear days, visitors of the museum get to see the best views of LA.
3. Shop at the Most Popular Shopping Outlets in the World
Who wouldn't want to go to Rodeo Drove and have a shopping-spree the Julia Roberts way? Visiting Rodeo Drive is indeed a must-included part of the things to do in Los Angeles and it is Beverly Hills' fashionable shopping street. It has private boutiques and designer label shops. If you want to indulge in watching celebrities and rich people as they stroll and shop, this is surely the place to be. If you really want to shop though, there is one place where you can spend all your hard-earned holiday money, the Third Street Promenade. This place offers an eclectic vibe with its open-air shopping atmosphere and big chain stores like Banana Republic and REI.
Author:
Tajirul Haque
Tajirul Haque is a travel enthusiast and freelance travel writer on Upwork. Having written hundreds of travel articles on so many travel destinations around the world for his clients, Tajirul started Top Travel Lists back in September 2014. Travel writing is his passion and he always loves to write about a new destination as it allows him to know about more beautiful places the planet has to offer. He is always available for freelance travel writing opportunities.