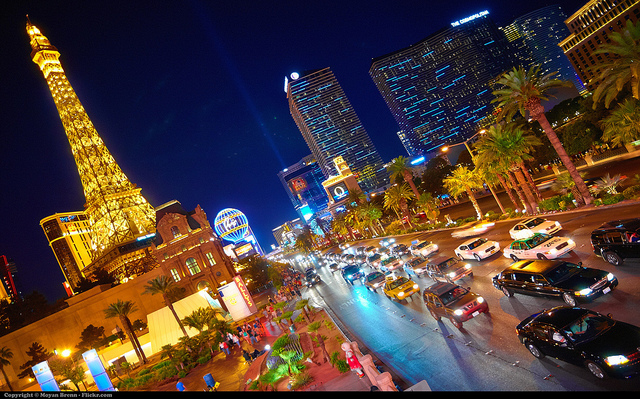 What else is there do in Las Vegas than to gamble all your money? Well, you can enjoy doing a few other activities when you are done gambling or if you are not really in casinos and gambling. Here are some of the other things to do in Las Vegas if you do not want to take the risks with your money.
1. Watch the Shooting Water of the Bellagio Fountains
Free entertainment is very common in Las Vegas, but one that is worth watching is the Bellagio Fountains. Every thirty minutes between three in the afternoon and eight in the evening, and then every fifteen minutes from then on until midnight, the fountains entertain people with shooting water. The water just rockets away and then dances in the air. The experience is truly amazing, thus including a visit to the Bellagio Fountains a must in your things to do in Las Vegas list.
2. Enjoy a Circus Show at the Cirque du Soleil
Some people considered it an expensive activity to do in Las Vegas. Others think the shows are just too long (three hours) and boring. The truth though is that, it is affordable because the show is really worth every dollar, and it is entertaining and the time usually goes fast when you are enjoying something. The performers are previous Olympic gymnasts who make it all look like what they are doing is fun and not really risky.
3. Dance the Night Away at the Clubs
Aside from the casinos, Las Vegas is also popularly known for its clubs. If you want to really have some great time and meet a lot of new people, you should include clubbing as a part of your things to do in Las Vegas. Some of the most recommended Vegas clubs include; LAX, The Bank, Tao, Venetian, Tabu, Pure, Crazy Horse Too, Spearmint Rhino, and Cathouse.
4. Go Crazy and Dizzy with the New York-New York Roller Coaster              
This roller coaster ride is not the wildest of its kind in the world, but it offers something absolutely unique as it goes through the hotel of the same name for a few minutes. The roller coaster is located at the intersection of Las Vegas Boulevard and Tropicana Avenue and it is hard to miss. The surrounding settings include replicas of the Statue of Liberty, New York Harbor and other popular buildings in Manhattan. Once you are on top, you should take all in and enjoy whatever view you can see, because you will be plummeting down before you can even blink an eye.
5. Visit Mandalay Bay's Shark Reef Aquarium
Las Vegas is not just for gambling, entertainment, clubs and dining. This is also a place to unwind and commune with nature. Mandalay Bay is one such place to go if you decide to get up close and personal with the sharks and the dolphins. Shark Reef offers certified scuba divers the chance to swim with the sharks while for those who are not so brave; they can just waddle with the dolphins.
Author:
Tajirul Haque
Tajirul Haque is a travel enthusiast and freelance travel writer on Upwork. Having written hundreds of travel articles on so many travel destinations around the world for his clients, Tajirul started Top Travel Lists back in September 2014. Travel writing is his passion and he always loves to write about a new destination as it allows him to know about more beautiful places the planet has to offer. He is always available for freelance travel writing opportunities.