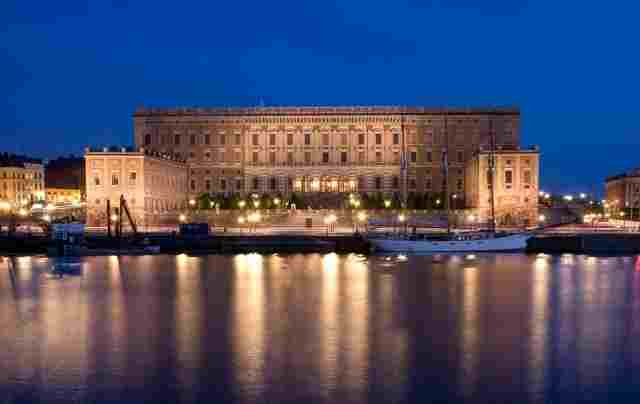 Sweden might not be as popular a tourist destination as many other European countries, but some of the things that you can see in Sweden you can't find anywhere in the world. Although, it is mostly visited by tourists from its neighboring countries such as Norway, Denmark and Finland, it gets quite a good number of visitors from other parts of Europe as well. With lovely outdoors, clean air, crystal clear water, majestic lakes, thousands of acres of unspoiled forests, and invariably friendly Swedish people, Sweden is certainly a traveler's paradise. Here are the top ten Sweden tourist attractions for you.
10. Royal Dramatic Theater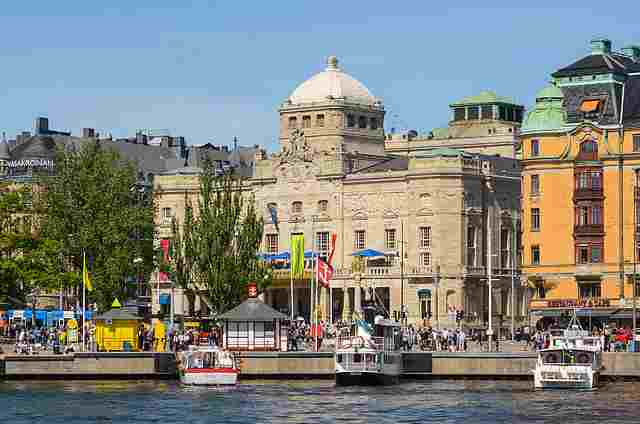 The Royal Dramatic Theatre was established in 1788 and it is the country's national theater for spoken drama. Presently, the theater is located at the building of Art Nouveau in Nybrophlan, Stockholm. It is considered as one of the many popular Sweden tourist attractions because its acting school called the Dramatens Elevskola has produced some of the world's famous directors and actors such as the likes of; Greta Garbo, Alf Sjoberg, Ingrid Bergman, Vera Schmiterlow, Bibi Andersson, Max von Sydow, and signe Hasso.
09. Turning Torso Residential Tower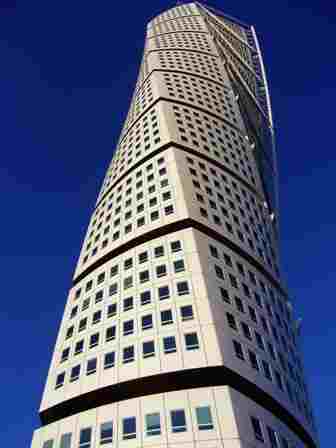 To be found in Malmö, Sweden, the Turning Torso is truly a delightful structure. It is a high-rise building that consists of nine cubes that twist towards the waterfront. This magnificent architectural monument houses high-class apartments and top-quality conference rooms and offices. When it was completed in 2005, the Turning Torso was Europe's second tallest residential building and Scandinavia's tallest structure. It made the list as one of the best Sweden tourist attractions because it is the city's top landmark.
08. Ericksson Globe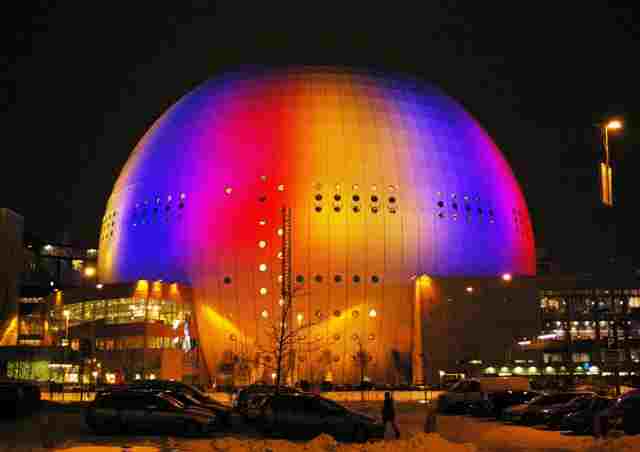 The Ericksson Globe is a very unique Stockholm landmark to be found at the Sky View, which is a world-class attraction in its own right. The Ericksson is the largest spherical structure in the world and from its top (at 130 meters) above sea level; visitors get to enjoy the magnificent view of the entire city capital. It is one of the most visited Sweden tourist attractions because it is indeed an enticing structure that also happens to be Sweden's national indoor arena.
07. The Garden Society of Gothenburg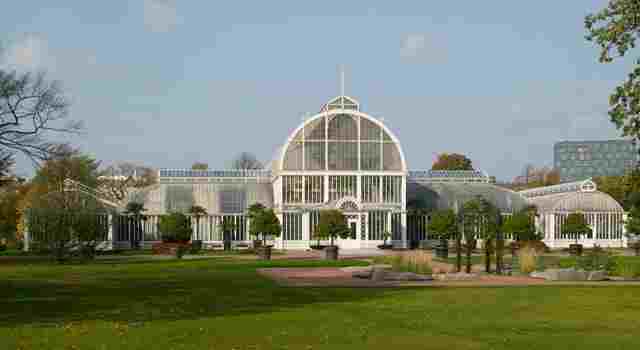 The Garden Society of Gothenburg is a 19th century park and is one of the best preserved in Europe, thus also making it one of the top Sweden tourist attractions. The garden is simply a great place to visit, not just because it is easily accessible, but also it is truly a place of relaxation and inspiration, despite the fact that it is located in the middle of the city. Inside the garden, visitors are treated with the natural beauty of flower beds that are filled with beautiful flowers – both local and imported. The best attractions inside are probably the glorious collection of pretty roses and the woodlands.
06. Gröna Lund's Amusement Park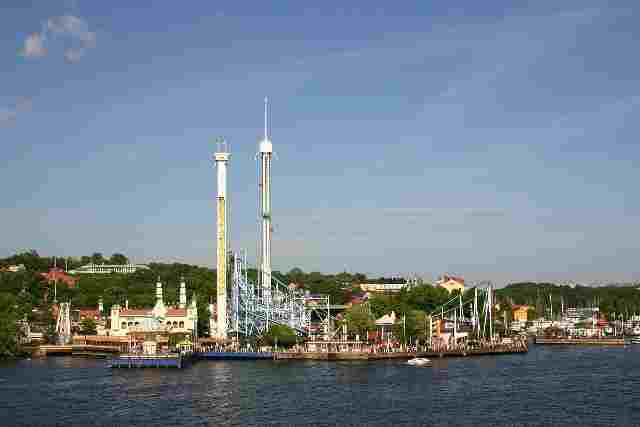 The Gröna Lund is an amusement park in Stockholm and is located on Djurgården Island's seaward side. This amusement park maybe small compared to other popular amusement parks, but it offers enough attractions and is very well visited because it is also a famous venue for summer concerts. It was James Schultheiss who founded the Gröna Lund in 1883. If you want to experience great fun in a not so huge amusement park, a visit at Gröna Lund would certainly make your day.
05. Kosterhavet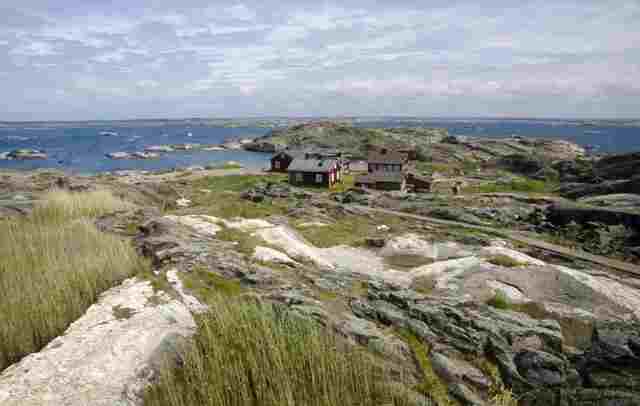 Kosterhavet is the first Marine National Park in Sweden and it attracts thousands of visitors every year, which makes it a good contender as one of the best Sweden tourist attractions. This marine park is centered around Koster Islands (Sweden's virtually car-free town) and is only about two hours drive away from Gothenburg. In Koster, one can enjoy the best sceneries and activities that any typical coastal location. It has small and pretty fishing villages, amazing landscape, rocky islands and beaches.
04. Malmo Castle
Europe is full of castles and Sweden has its fair share. One of the most visited castles in Sweden is the Malmo Castle, which has been turned into a museum. It was in 1436 when a citadel was first built on the location by Eric of Pomerania. The castle that can be seen today was built in 1537 under the orders of King Christian 111. Back then, the castle and its surrounding areas were not part of Sweden but rather of Denmark. The castle was also used as a prison until 1914. As a museum, the Malmo Castle is considered as one of the top Sweden tourist attractions, not only because it houses some great collections, but its grounds are definitely worth seeing.
03. Uppsala Cathedral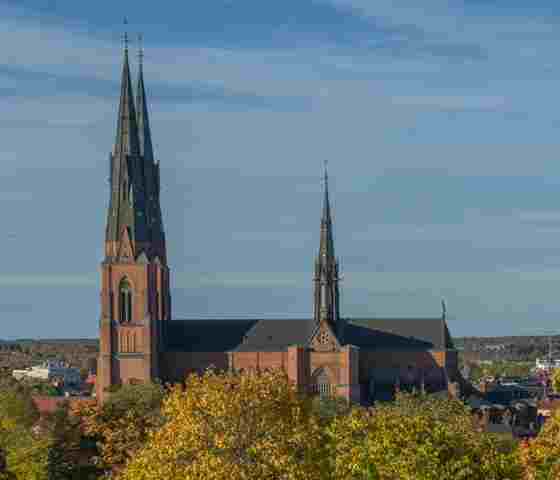 The Cathedral (Domkyrka) of Uppsala (fourth largest city of Sweden) is Scandinavia's largest cathedral. The cathedral is a rose-hued, twin-spired Gothic structure that stands almost 400 feet in height and it boasts a remarkable Gothic interior. The cathedral is also known as one of the most popular Sweden tourist attractions because it holds that relics of St. Erik along with other notable tombs, and there is a small museum that housed ecclesiastical treasures.
02. The Royal Palace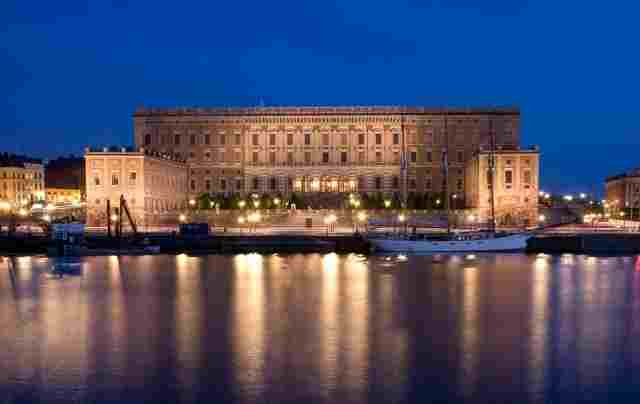 The Royal Palace has every right to be in the second position on the list of the top Sweden tourist attractions. One of the reasons for this popularity is because of its magnanimous size; it is after all one of Europe's largest palaces. This particular grand structure has more than 600 rooms and is the King of Sweden's official residence. Another reason is that it has five museums and all are open to the public. Most of the palace was built during the 18th century in Italian Baroque fashion.
1.The Vasa Museum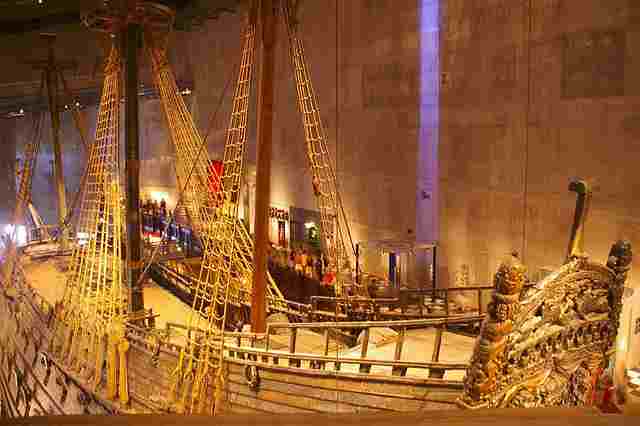 On top of the list of the top Sweden tourist attractions is the Vasa Museum that holds the Vasa, the world's only well-preserved 17th century ship, and considered today as the nations' most unique art treasure. The ship displayed at the museum contains 95% original parts and is heavily decorated and embellished with hundreds of beautifully carved sculptures. Vasa was a warship that sank while on its maiden voyage in 1628. The 69-meter long ship was then recovered in 1961 and it took almost half of a century before it was finally restored to its glorious look today. The Vasa Museum, with the salvaged ship as its main attraction, is now Scandinavia's most visited museum; more than a million people visit it every year.
Author:
Tajirul Haque
Tajirul Haque is a travel enthusiast and freelance travel writer on Upwork. Having written hundreds of travel articles on so many travel destinations around the world for his clients, Tajirul started Top Travel Lists back in September 2014. Travel writing is his passion and he always loves to write about a new destination as it allows him to know about more beautiful places the planet has to offer. He is always available for freelance travel writing opportunities.