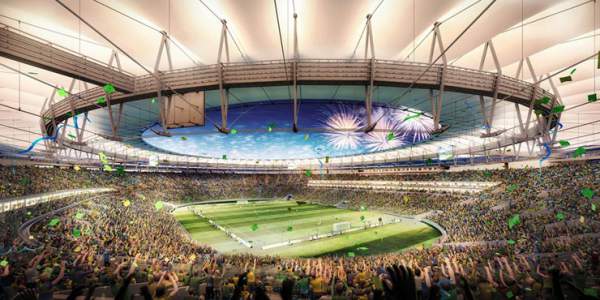 Soccer is literally the most watched sport around the world. There are millions of soccer players, amateur and professionals, who live to play the beautiful game, who understand fellow enthusiasts around the world regardless of their language, distance, or age. If you are a soccer fan, you should know that you are among the 3.5 billion people that share the same enthusiasm towards soccer as you. Stadiums around the world keep the soccer audience entertained, and a great number of major cities have amazing soccer teams that are worth watching in live action.
According to Soccer Shrines, a Canadian documentary series about the most famous soccer stadiums, the top soccer destinations in the world are London, Barcelona, Marseille, Amsterdam, Manchester, Glasgow, Milan, Paris, Rio de Janeiro, Buenos Aires, Munich, and Johannesburg. These are cities with well-developed soccer culture, successful local teams, and at least one marvelous stadium. But they are not the only places that create talent. For a true soccer-themed vacation, head to either one of these places:
Madrid, Spain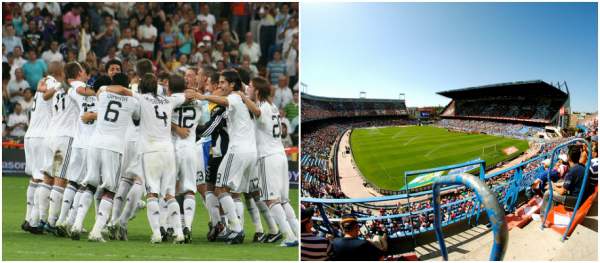 The residence of the two most popular Spanish soccer teams – Real Madrid and Atletico Madrid. Take a trip to Santiago Bernabeu (Real's 90,000 seater stadium) to watch how The Galacticos of Real Madrid do their magic. Atletico, "the working class team", is based in Vicente Calderon on the other side of the city. Vicente Calderon is cheaper and offers a better feel for more authentic Madrid soccer supporters. Proud Atletico fans know to create a hostile atmosphere for the away team, for they are proud of supporting the team that is a known underdog in the city itself. Everybody loves an underdog!
Dortmund, Germany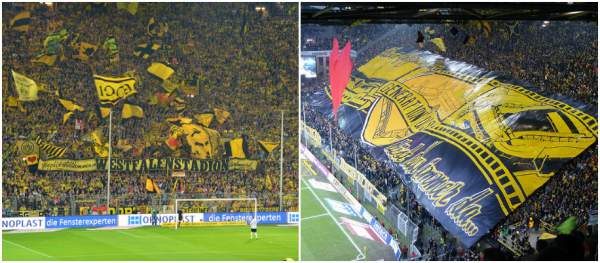 The stadium with possibly the best atmosphere in the world is the Westfalenstadion. Excellent pre-match displays, audio visual masterpieces. It has a seating capacity of 80,000, and tickets for the 'Yellow Wall' section behind the goals are hard to get. Before and after the game, you can walk through the old town part of Dortmund, a stunning sight with its 19th century town hall, fairy tale-like restaurants, and  truly refreshing traditional bars in the city center.
London, UK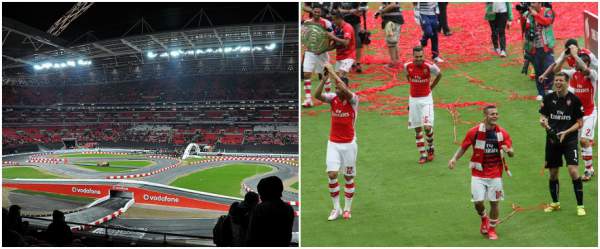 England is the cradle of soccer. Visiting England without going to a soccer stadium would be blasphemous. If you plan to go there, bring your own soccer gear because you might just get into an impromptu game of street footy, as it's called there. And whatever you do, do not miss a chance to visit London's Wembley Stadium. It is the largest stadium in the UK and the 2nd largest in Europe. With a capacity of 90,000 seats, it is London's most prestigious sporting stadium. Interesting attractions located near the stadium are the Royal Air Force Museum, London Motor Museum, and Lord's Cricket Ground Tours. You can see London's finest teams at play, Arsenal and Chelsea, as well as Fulham, Tottenham and Crystal Palace, fan-favorites in their own right.
Rio De Janeiro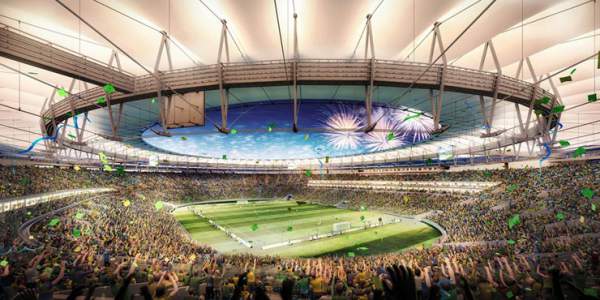 Who has not heard of Rio De Janeiro's Maracanã? It was constructed for the 1950 World Cup in Brazil, on the government's order. The largest clubs of Rio are: Fluminense, Vasco da Gama, Botafogo and Flamengo. All states in Brazil have their own state leagues, with Campeonato Carioca being the state league of Rio de Janeiro. Soccer is more than a game in Brazil. It is a language that Brazilians speak fluently. Sadly though, it is also a topic of great controversy. The local soccer scene is infamously corrupt (as most are, honestly), but it is still the only chance most young Brazilians will get at a decent life.
If you have stories to tell about up and coming soccer-friendly tourist locations, let us know!
Author:
Kate Flannery
Kate Flannery is a linguistics student, globetrotter and lifestyle blogger. She travels the world in the pursuit of experiences, spicy food, and new dogs to play with. Sailing is her life, surfing is something she wishes she would get better at. You can read up on her latest adventures on Twitter.