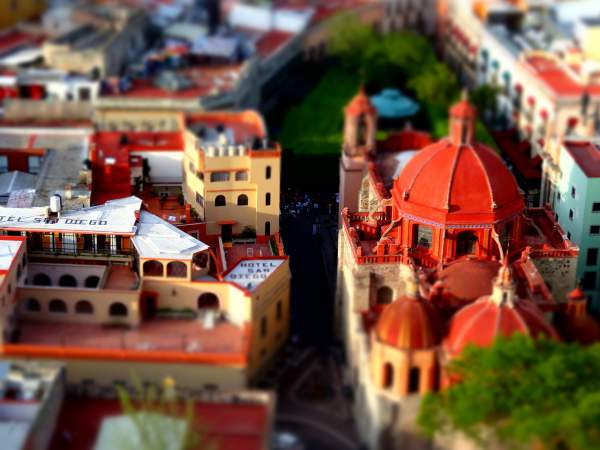 The beautiful land of Mexico is one of the very popular travel destinations in the world. The translucent beauty of its coastlines, the amazing mysteries of the Aztecs and Mayan civilizations, the glorious music and the heartwarming festivals like the day of the dead make Mexico a must-visit travel destination. With more than 20 million people visiting the country each year, Mexico truly holds a great place in the hearts of the travelers. Here is some 11 top reasons to visit Mexico:
1. Colors All Around
Mexico is a great colorful country. People here tend to wear bright colors. There houses are all brightly painted with many different styles. The restaurants and cafes carry varied colors in their walls, tables and chairs. This creates a very joyous and happy atmosphere all around.
2. Mysterious Ruins
Mexico showcases some top notch archeological and architectural ruins that provoke mysteries that are yet to be uncovered. The ruins near Tulum and Mexico City will blow your mind away with ancient mysteries. The pyramids Chichen Itza and Teotihuacan are no less fascinating then the pyramids of Giza, making the ruins of Mexico one of the top reasons to visit Mexico.
3. The  Indigenous Culture
Mexico's indigenous culture is quite the fascinating thing to explore. These people wear amazing hand woven textiles and their clothes and patterns are always a form of communication. They have many other rituals that are simply brilliant. So, many toursits visit Mexico to experience its indigenous culture.
4. The Addictive Music
The music of Mexico is simply mind blowing. From Mariachi to modern rock, Mexico is endowed with their own infectious tunes to satisfy your tastes. Full of originality, the music of Mexico is a great way to understand their culture. You should visit Mexico if you love exploreing the musical thresure of different cultures.
5. Tequila And Mescal
The Mexican spirits is another amazing thing that one can explore. Make a trip to Jalisco and Oaxaca, and you will find out what amazing depth and verity of flavor tequila and mescal can offer. No trip to Mexico will be complete without tasting its 100% agave-made tequila. So, it is surely a very good reason to visit Mexico.
6. A Great Sense of Arts Everywhere
You will find the Mexican culture has a very artistic tune to it. The walls by the streets are often filled with graffiti. The houses and clothes of people are very colorful. And the capital of Mexico is filled with many museums that will quench your thirst for art.
7. Delightful People
No matter where you go to in Mexico, you will always find some friendly and delightful people. Mexicans are among the most festive people in the world and they will always come to your aid with a smiling face.
8. Budget Friendly
There is such a thing called price to value relation where price is what you pay and value is what you get. In Mexico aside from the central cities and major beaches, you will find daily needed commodities and many useful stuffs are available in quite an affordable price.
9. Amazing Food
With many distinct traditions present in every corner the food of Mexico is diversified and tasty. Whether you try it in a beach resort, top notch restaurant or a roadside stand, Mexico will have some fascinating flavors for you. You will surely remember Sayulita, the world's best shrimp burritoand the wine from Baja's valleys for a long time.
10. Very Relaxed Lifestyle
The stereotype of "Lazy" that world paints the Mexicans as, is not true at all. It is actually mistaken for the very relaxed lifestyle they lead. Mexicans usually prioritize their comfort and do not stress over small things in life. And so you will often find locals having a jolly good time in the midst of their busy day.
Throughout history people from all around the world visit Mexico to find an escape from their busy lives. From the beaches of Tulum and Oaxaca to the haciendas in the Yucatan, Mexico offers plenty of fascinating place to get lost in for a few days.
Let us know which of these reasons to visit Mexico you like most in the comment section.
Author:
Tajirul Haque
Tajirul Haque is a travel enthusiast and freelance travel writer on Upwork. Having written hundreds of travel articles on so many travel destinations around the world for his clients, Tajirul started Top Travel Lists back in September 2014. Travel writing is his passion and he always loves to write about a new destination as it allows him to know about more beautiful places the planet has to offer. He is always available for freelance travel writing opportunities.