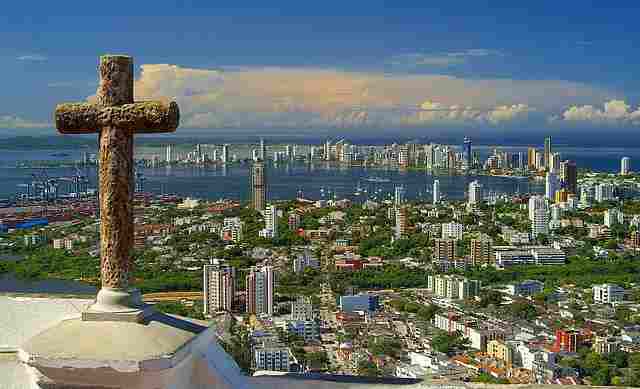 Colombia is a country with great culinary offerings, beautiful landscapes, and fascinating cultural and historical heritages. Just five hours away from Washington, DC and New York, and two hours from Miami, this beautiful country boasts of the La Guajira Desert, the Amazon rain forest, the Andes Mountains and stunningly beautiful coastlines on both the Caribbean Sea and the Pacific Ocean. It offers many more different places to see and enjoy. There are actually so many Tourist Attractions in Colombia and the top ten are listed below.
10. La Candelaria in Bogota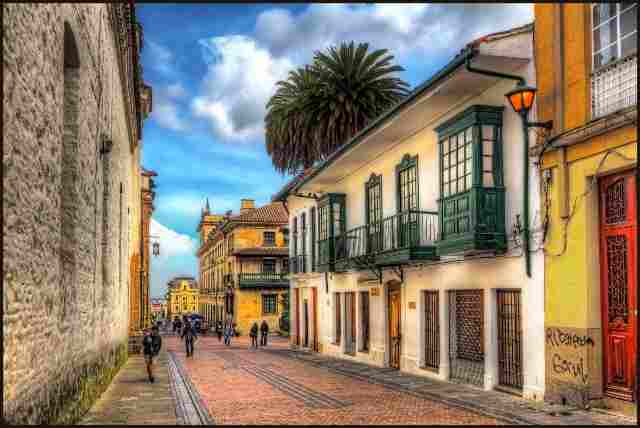 The famous centre of Bogota is a truly incredible place as it is rich in history that you wouldn't really be able to escape from. One of the reasons why La Candelaria is very popular to tourists is because many of its streets are still charmingly colonial meaning that history is really rich in this part of Colombia.
In La Candelaria, it is also a tradition for tourists to taste the famous Colombian coffee. This activity is best experienced while enjoying the views at the top of Cerro Monserrate. Another activity you can do here visiting the Museo de Oro, a museum that houses the world's largest pre-Hispanic collection of gold works.
9. The Salt Cathedral of Zipaquira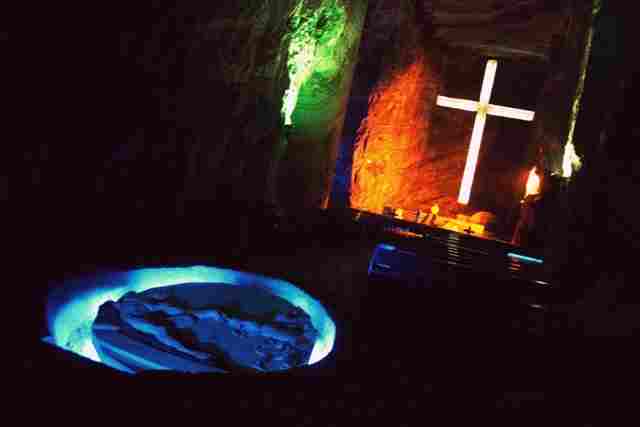 Zipaquira is a Colombian town famous for the salt mines and the Salt Cathedral that was built within the network of colossal tunnels and chambers left behind after commercial mining operations were closed. Visiting the cathedral is a-must thing to do because it is very unique and it is not like any other cathedrals anywhere else in the world due to its innovative architecture. Opened in 1995, the cathedral represents a diverse mixture of architecture and religion to maximize defense against the ubiquitous risks of mine working.
8. Mompox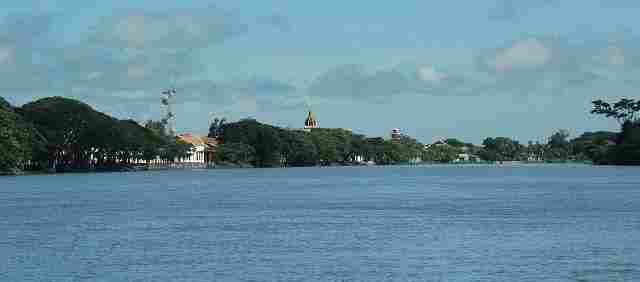 A stunning Colombian town, Morpox is renowned for its culture, architecture and its vast natural surrounding scenery. In a sense, it is a town that is beautifully and perfectly frozen in time. Though the rest of Colombia has effectively evolved and been modernized, Mompox managed to retain its beauty as it was during the colonial times. This was the reason why this town was declared as a UNESCO World Heritage Site in 1995.
7. Barichara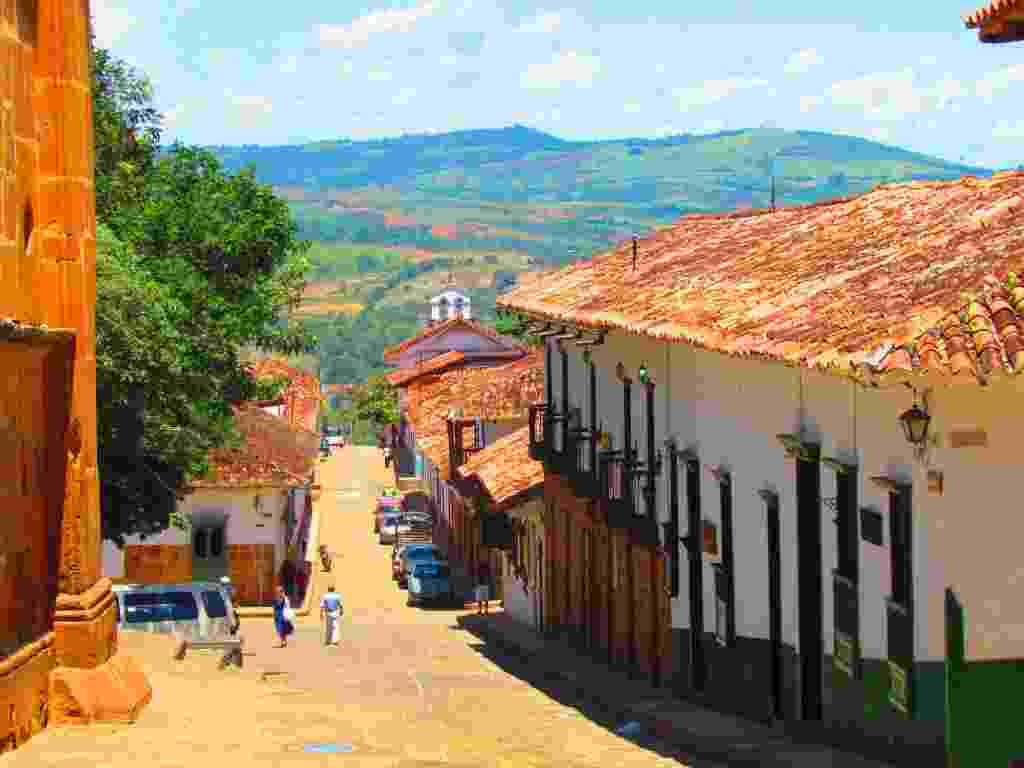 Barichara happens to be a very popular town in Colombia. It may be small yet its colonial appeal is undeniable. The town of Barichara was deemed as Colombia's prettiest town and it offers an exceptional romantic, colonial and charming atmosphere. When you visit this picturesque quaint little town, you should not forget to explore the many local artisan shops, try the regional specialty called hormigas culonas (or giant ants), climb up to the Church of Santa Barbara on top of the hill that overlooks the town and see the Cathedral of the Immaculate.
6. Cabo de la Vela in La Guajira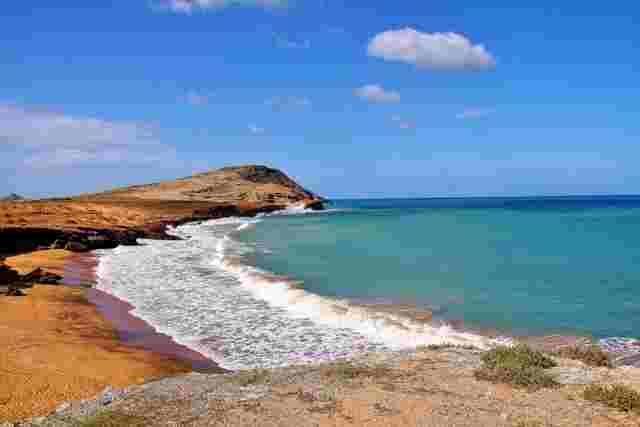 One of the most remote and most amazing places that you could probably visit in Colombia is La Guajira. This is a truly magnificent place and one of the most unique tourist attractions in Colombia because it boasts of strangely beautiful landscape, a desert and its traditions and proud heritage of the Wayuu (indigenous inhabitants). Cabo de la Vela was recorded as the initial position in the South American continent as this was where a European first set foot in 1499. Some of the places you can visit in this Colombian pride are Pilon de Azucar and Ojo de agua beach.
5. Villa de Leyva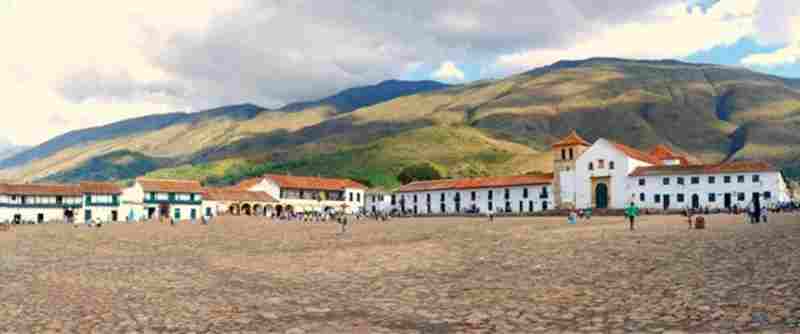 One of the best tourist attractions in Colombia is the Villa de Leyva, located in   Boyaca. It is another colonial village that offers the kind of beauty that seems to be frozen in time. A visit here will make you feel like you got transported back to colonial times. There is a main plaza that is idyllically surrounded by splendid colonial buildings and it is Colombia's largest plaza. Aside from the villa, Boyaca also offers other attractions like the La Casa Museo Antonio Nariño, the Museo del Carmen, the Paleontological Museum and the Archeological Park of Moniquira.
4. The Coffee Region of Colombia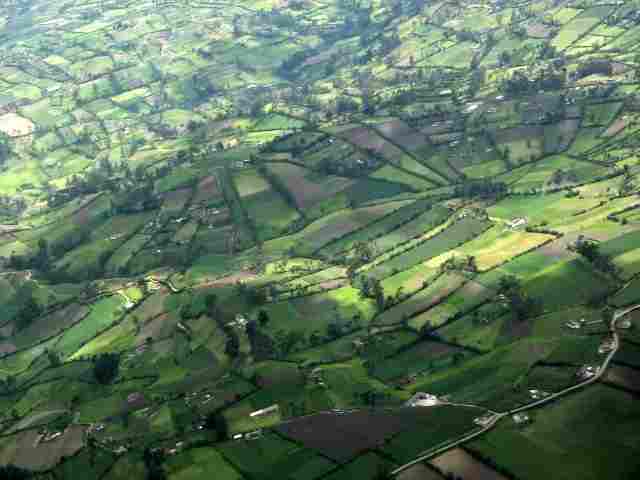 The coffee region of Colombia is also known as the Coffee Triangle and it is a fertile region, ideally located in the heat the center of the Andes. This is where most of the renowned Colombian coffee is being produced. The best thing about this region is that it is blessed with the weather conditions that are perfect in to growing the best coffee quality. Additionally, it also offers a lot of choices for rural tourism, which include visiting the coffee farms, learning about coffee production process, visiting the traditional paisa place and hiking in natural parks.
3. Cartagena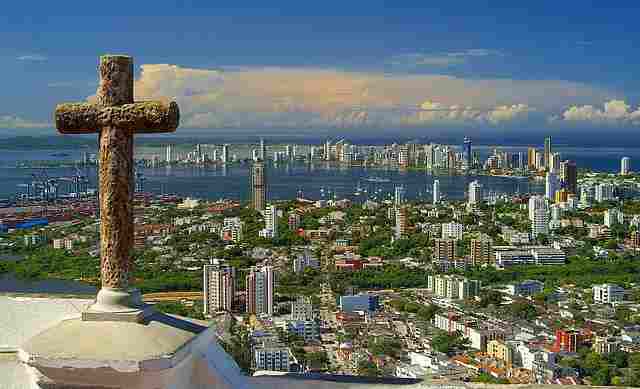 Cartagena is a UNESCO World Heritage since 1984 and it the capital city of Bolívar. Cartagena is situated along the Colombian Caribbean Coast' central part and is well known for its historical significance as port city and for impressive fortification. As one of the first cities that have been established in Latin America. Cartagena should indeed be included as one of the most popular tourist attractions in Colombia.
2. Tayrona National Natural Park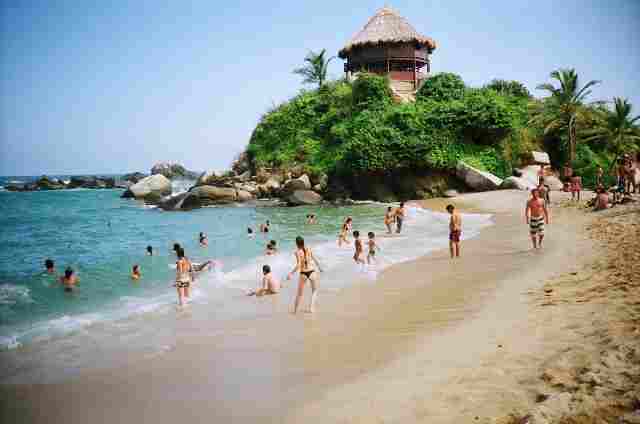 If you are really into natural beauty, a visit to the Tayrona National Natural Park should be a part of your Colombian holiday. This place is proud to offer a high range of fauna and flora and it is located at the Caribbean coast close to Santa Marta. Some of the best activities to do here include  hiking along the rain forest eco-system and swimming in the sandy beaches.
1. Caño Cristales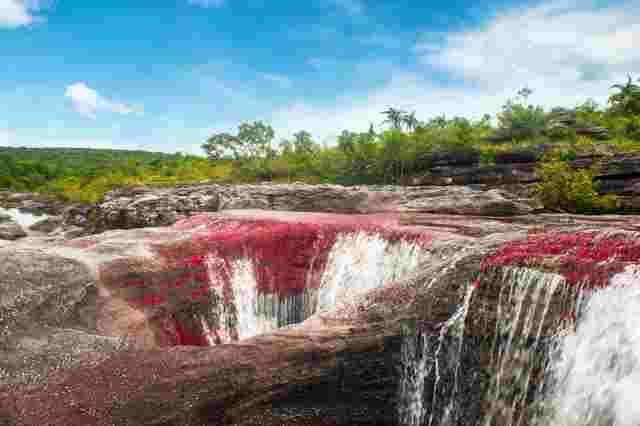 On top of the list of the top ten tourist attractions in Colombia is the Caño Cristales, and it is the most stunning river you can find in Colombia. It also very unspoiled that it would really make you feel like you are communing with nature. This place is unique in the sense that it offers the great Caño Cristales is an unique natural wonder due to its outstanding combination of beautiful colors like blue, yellow, green, black and particularly the red color from the sub aquatic plant called Macarenia clavigera. This particular plant turns red when the wet season comes and this is also when the water flows deep and too fast that it obscures the river bed, cutting off the sunlight making the Macarenia clavigera turn to red. The other colors are from the minerals that can be found on the river rocks.
There are many other tourist attractions in Colombia that you can see and enjoy, the ten mentioned here only happened to be the most popular one.
Author:
Tajirul Haque
Tajirul Haque is a travel enthusiast and freelance travel writer on Upwork. Having written hundreds of travel articles on so many travel destinations around the world for his clients, Tajirul started Top Travel Lists back in September 2014. Travel writing is his passion and he always loves to write about a new destination as it allows him to know about more beautiful places the planet has to offer. He is always available for freelance travel writing opportunities.